❤Wax Seal Stamp Wide Application:
This wax seal kit can be used to seal many different kinds of invitation or gift package such as envelope, wedding invitations, wine package, perfume package, parcels, etc. to make a great look and sense to your gift. Also use to avoid to opening furtively for important documents and some private information.
Unique Gift:It will be an unique creative romantic gift for your lover, friends and family on Valentine's Day, Mother's day, Christmas Day, Birthday, Thanksgiving Day, etc.
our fully custom wax seal stamp are individually engraved, using the most advanced laser engraving technology, Make a clear and precise impression on the wax.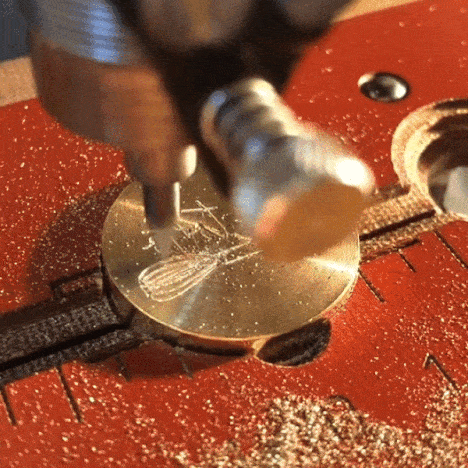 ❤Upgrade to the Wax Seal kit:
Shop Package-STAMP & TWO WAX (PREMIUM)
You will get 2 Seal Wax and a gift box, which will save up to 40%


❤How to choose a size?

❤How It Works:
Step.1 Select the handle and toolset you want
Step.2 Select the size of Seal
Step.3 use the upload function to upload your work

If you have detailed information about your artwork, please take notes in the remarks column.
Complete the order and complete the payment process.

Once we receive your payment, our designer will produce a drawing for you within two working days. If we judge from experience that the effect is not satisfactory, we will contact you to adjust it. (Please leave your email address when ordering and check your inbox and spam folder for emails from Royalwaxseals.)

For general orders, we will consume 2 ~ 3 working days to produce and complete delivery;
For orders that need to be revised, if we do not receive your feedback within 48 hours, we will start production. For orders that require amendments after 48 hours, we will charge a handling fee of $4 per stamp.
❤How To Use It:
1) Melt the wax with a spoon on the candle
2) Drip the wax on the surface (paper, glass, ceramics, etc)
3) Place the stamp on the wax and wait for a few seconds
4) Lift the stamp up slowly and it's done
❤ Why buy wax seal stamp kit from me ?
1)Have more advanced carving technology. No matter how complicated your logo is, I can engrave every detail of the stamp for you.
2)Better after-sales service. Free custom, free replacement , If you are not satisfied with the quality of stamp, I will give you a full refund.
3)More environmentally friendly. Wax beads is made of natural rubber, which can be reused and has bright colors, very suitable for wedding invitations and birthday gifts.

More Custom Wax Seal Stamp Here👉: >>CUSTOM

More Hot Styles Wax Seal Stamp Here👉: Best Selling

More Advanced Wax Seals Accessories Here👉: >> ACCESSORIES

More Colors of Sealing Wax Here👉: >>WAX

More Advanced Wax Seals Handle Here👉: >> HANDLE
When you do not have a PayPal account and want to pay with a credit card, you can follow this process:
Step 1. At the last step of checkout, select PayPal as the payment method for the complete order.
Step 2. On the PayPal payment page that pops up, find the Pay with Credit or Debit Card button and click to enter the next step.
Step 3. Then you will see the credit card payment page, after completing the requirements, see the bottom of the page, click Pay Now to complete the payment.