The Smart Watch for Android and iPhone is a powerful smartwatch with a great design made to put at hand all the important information you need.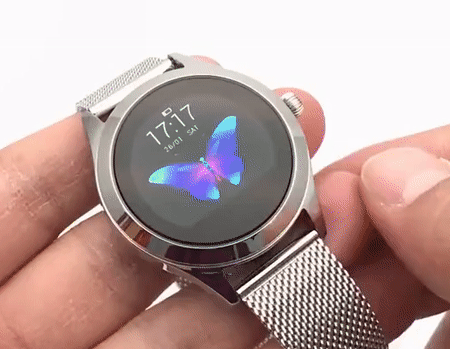 All your information on your wrist:?Right when you receive a notification you'll know what it is about by checking your smart watch.

Great source of data:?You'll have immediate access to?exercise?data such as training time, burnt calories, heart rate, and other such as the music you're currently listening to.

Durable:?This Smart Watch for Android and iPhone?is IP67 water-resistant, meaning it resists dust and it can resist water up to 1 meter depth for 30 minutes.
Impressive battery:?The battery will last for 5 to 7 days when fully charged, way beyond other similar products that last for up to 2 days, so you won't have to charge your watch daily, but once a week! In stand-by mode, the battery lasts for about 12 days.

Screen: The?Smart Watch for?Android?and iPhone has a curved crystal screen, which enables it to be resistant to hits. It's a beautiful, 320x240 pixels, 1.04 inches, full color screen.
Multi-language support:?Available languages are English, Spanish, German, Russian, Italian, French and more.

Compatibility:?Don't worry if you ever need to change your phone. Our SmartWatch is compatible with Android 5.1+ and iOS 9.0+, that is any device released from 2016 onwards.
Who's calling?:?Never again take our your mobile phone to check who's calling or texting. You will check directly on your wrist and even dismiss calls!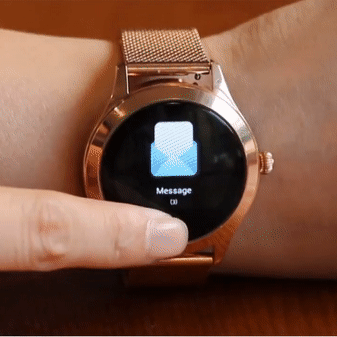 Watch size:?The sphere's dimensions are 45 x 38 x 10.8 mm.

Sports and health:?This Smart Watch for Android and iPhone?has different sport modes so you can keep track of the different sports you practice, such as walking, running, cycling, skipping, basketball and more. You can check your heart rate during your training sessions.
Sleep and health monitoring:?Check how long are your sleep sessions in order to know if you're doing well. You can also let the watch remind you of taking a break from work to stretch your limbs and avoid a sedentary lifestyle.

Customizable:?Change you watch's background with any picture you like!
The Smart Watch for Android and iPhone comes with many more features such as reminders, alarms, music control, and more. Get yourself the best smart watch today, and improve your lifestyle with all its benefits!