This product is highly flexible, and the green leaves will look less after stretchingIn order to achieve the best decorative effect, most customers choose to buy 6 or more
🏡Packing list:
1* Retractable Fence
Tightening length of retractable fence: 16*41cm
The retractable fence normally expands: 40*60 cm
The retractable fence is fully expanded: 30*200 cm
---
Description
🏡Beautify your yard while creating instant privacy in minutes, with our faux Ivy expandable privacy fence with willow wood frame.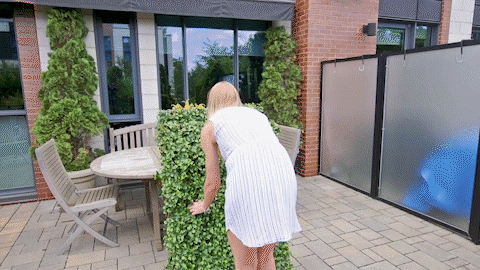 🏡Amazing lifelike leaves are blooming from the basket or the wall. Our artificial English ivy vine hanging plants not to be missed let you feel the beauty of
nature and save your room space.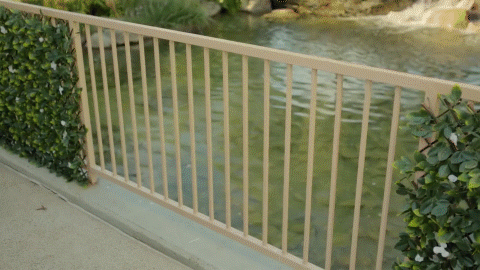 🏡The fence is a willow wood, and the artificial green vines on the top are artificially tied. It is very realistic and makes your garden full of green and full of vitality.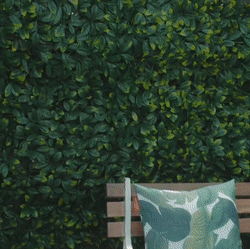 🏡The wooden stakes are driven into the soil, and the wooden fences can be fixed with tie or wire. Simply arrange them to make your garden look different.

🏡Densely packed leaves: Privacy fence leaves are placed closely enough to provide blockage from harsh sunlight while also allowing air flow through the open net back.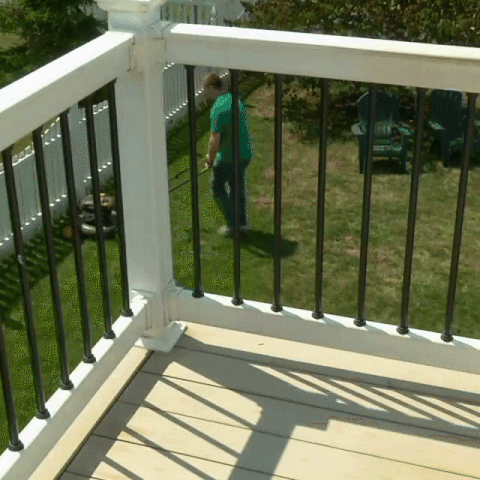 🏡It won't fade, leaves are made of 100% PURE virgin non-recycled polyethylene material, finished with commercial standard UV stabilization, which is the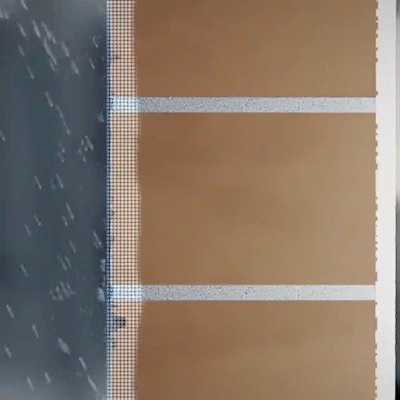 key to be green forever, leaves are attached to the frame.
🏡
No maintenance, no watering, no trimming, easy to clean with water,
 unlike real ivy where rodents nest and infest.
With wonderful, well-proportioned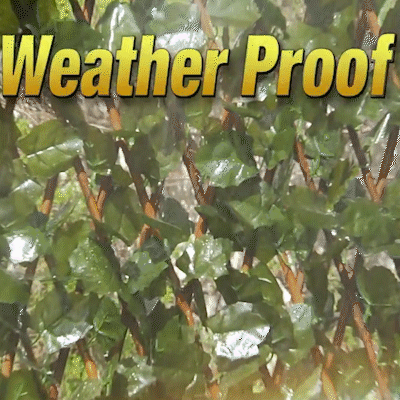 🏡This retractable wooden fence can be used for shopping mall decoration, KTV bars, restaurants, parks and other places for holiday activities with green Vines, which is an excellent view.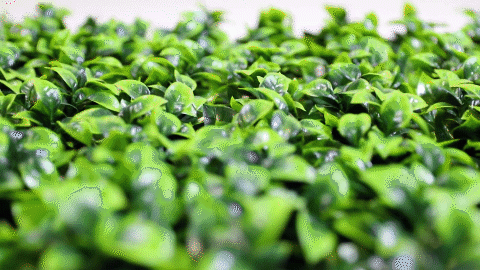 🏡Description:
Name: retractable fence
Material: The fence is a willow, and the artificial green vine is artificially tied up.
---
🏡 Real Product Map:
🏡Customer Pictures

---
HOW TO USE:
you can use the expandable faux ivy trellis horizontally or vertically, blends beautifully with natural landscaping, hide unwanted areas.
It creates an intimate ambiance in your garden, expandable to create an Instant privacy fence screen covered with faux ivy leaves, flexible, expands or contracts to your desired dimensions and privacy.
CUSTOMER QUESTIONS & ANSWERS
Question: How long does this last in all weather??
Answer:  Currently we have had ours up for 3 years and is just now beginning to show its age.
>> By Beth 
Question: Will this work for lower part of the fence?
Answer: You could use small zip-ties to attach it to a standard metal fence very easily. Mine is attached to the metal railing on my patio.
>> By Sara 
Question: Do the leaves seem like they can hold up in a windy area? There is a, sometimes strong, crosswind in front of my balcony.
Answer: Ours is up against our fence to block the view to our backyard neighbor's yard. Our dogs love to see his dog and bark and scratch at the fence. We just went through a few days of heavy rain and wind, and not one leaf came off. Still looks like new, granted, it is still pretty new, but we are happy with it.
HOW TO USE A WAX SEAL – A SIMPLE STEP-BY-STEP GUIDE
Want to learn how to create super fancy and old-fashioned wax seals? It's easy! Here's everything you need to learn how to use a wax seal.
You absolutely love wax seals, but you don't know how to make them, or what you need to do it. Fear not, wax seals are simple and we are going to take you through proper planning Ag, products, process, and perfecting to make sure your wax seals are absolute envelope show-stoppers.
HOW TO USE A WAX SEAL WITH WAX STICKS OR WAX BEADS AND A SPOON?
STEP 1: PREP
Once you light the wick on your wax stick, things will move quickly. So make sure you're ready! Get your envelope in front of you, attach your seal head to the handle, and grab your lighter.
STEP 2: LIGHT
Light your tea-light or candle.
STEP 3: MELT
Add three or four wax beads into your spoon and hold about an inch above the flame. Don't put the spoon directly in the flame because you will get a black sooty residue on the underside of the spoon, which might end up in the wax. Hold the spoon over the flame for a minute or two until the beads have all melted.
STEP 4: POUR
Pour the contents of your spoon over the lip of the envelope, getting as much onto the paper as possible. Set spoon aside (but mind that it's still hot).
STEP 5: STAMP
Check that your stamp is oriented correctly. Then push the stamp into the pool of wax, taking care to get wax excess all around the stamp.
STEP 6: REST AND REMOVE
Allow the wax to cool for 5~7 seconds or so, then gently pull the stamp away to reveal your wax seal.
DON'T FORGET TO CLEAN UP
If you want your materials to last, then you need to make sure to properly clean all of your tools. Cleaning a wax seal set can be a bit tricky, so make sure to check out how to clean a wax seal spoon.
WAX SEALS AIN'T SO HARD
This old-fashioned method of sealing envelopes might look extra fancy, but it's not hard at all to pick up. With only a few materials, you can begin sending special letters in no time. Wax seals are perfect for weddings, baby showers, Halloween parties, or plain ol' letters. You will delight your recipients when they pull your envelope out of their mailbox. Give this wax seal tutorial a try and see just how fun it can be!
Glue Gun Method
The glue-gun method is the staple of making wax seals. It gives you enough flexibility to get creative while not being overly time-consuming. For a project with the glue gun method you will need:


Wax Stamp
Sealing Wax Sticks (approx. 40 seals per 5 pack)
Low-Temperature Glue Gun (0.44" diameter)
Lunch Kit Ice pack (a zip-lock bag full of ice works as well)
Microfiber Cloth
Silicone Mat (typically found in baking/cooking aisles)
Process, step by step to beautiful wax seals
Now comes the fun part, actually making your wax seals. We recommend gathering all your supplies before you start, and clearing your workspace as sealing can be messy. To get started, chill your wax stamp on ice, and make sure you have a silicone mat to place your spoon or sealing wax gun down on.

Heat Up
Pour
Press
Wipe the head of your wax stamp off with a microfiber cloth or your palm, then press into sealing wax. Leave for 5 - 10 seconds then gently peel your stamp away. If it sticks, allow more time to cool. If there is a lot of sticking, try letting your sealing wax cool a bit before stamping.