Twisted Gesture Control Car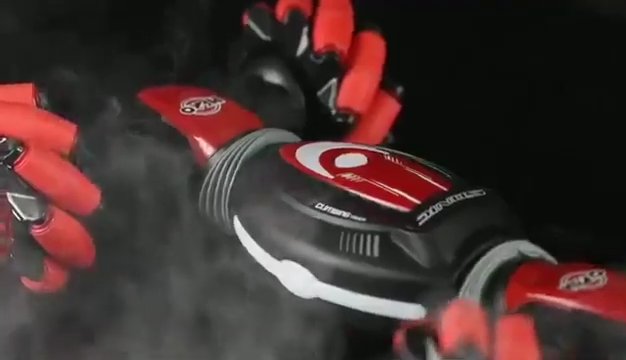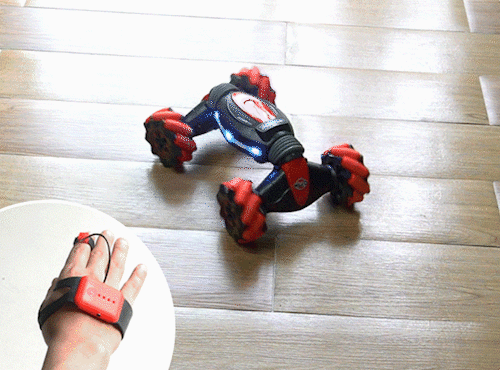 Mechanome Wheel
This omnidirectional movement is based on the principle of a central wheel with a number of axles located around the wheel that converts part of the wheel steering force to a wheel normal force.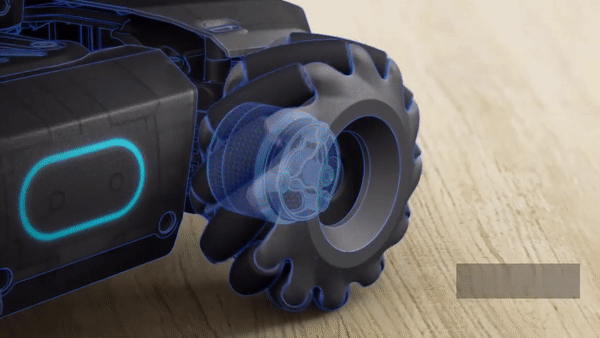 One-click conversion – suitable for running on any terrain. Just click on the switch button on the remote control, its body will bend, the four wheels will be tighter, and the ground will be stable. The car will change from a flat shape to an off-road vehicle.
Double-sided drive design: Because the car has a unique double-sided design, it can be flipped and driven on both sides. Even if you encounter obstacles, you can continue driving while hitting the wall and turning over. Made of metal and plastic, it has wear resistance and pressure resistance.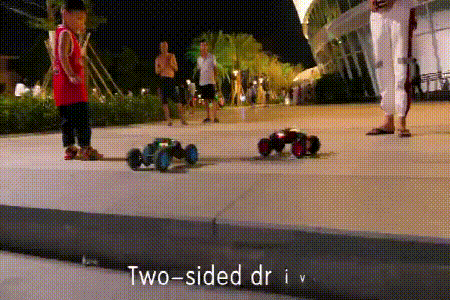 Applicable indoors and outdoors, flat hills: strong power, high speed 25 km/hour, can run perfectly on various surfaces indoors and outdoors, such as cement floor, terrazzo floor, cross country sports and so on.
Anti-interference, easy to operate: 2.4 GHz radio control system has good anti-interference performance. The remote control distance is approximately 150 meters, allowing multiple cars to play without interference.
Front, rear, left/right, flip and high chassis can be freely combined during playback. 4WD driving provides better stability and off-road performance. This RC stunt car is very sturdy.
Specifications:
Large torsion car series
Product specifications: 36*20*10cm
Function remarks: Drive: 4 drives; Top speed: 25KM; Remote control distance: 80-100 meters; 3 lights/3 music/Gesture sensor deformation/wheels with luminous light; Charging time: 2 hours
Battery: with 7.4V lithium battery
Life time: about 25 minutes
Charging: with 7.4V USB charging cable
Watch: 3.7 lithium battery pack with 3.7V charging cable
When you do not have a PayPal account and want to pay with a credit card, you can follow this process:
Step 1. At the last step of checkout, select PayPal as the payment method for the complete order.
Step 2. On the PayPal payment page that pops up, find the Pay with Credit or Debit Card button and click to enter the next step.
Step 3. Then you will see the credit card payment page, after completing the requirements, see the bottom of the page, click Pay Now to complete the payment.