INDULGE YOURSELF WITH A SPA-LIKE SHOWER EXPERIENCE IN YOUR OWN HOME
Turbo Shower Head allows you to enjoy the advanced spa experience at home. It's especially suitable for you who work for a day, and a few minutes of bathing can relax a tired body. Enjoy a luxurious Spa experience with the well top high-pressure shower head!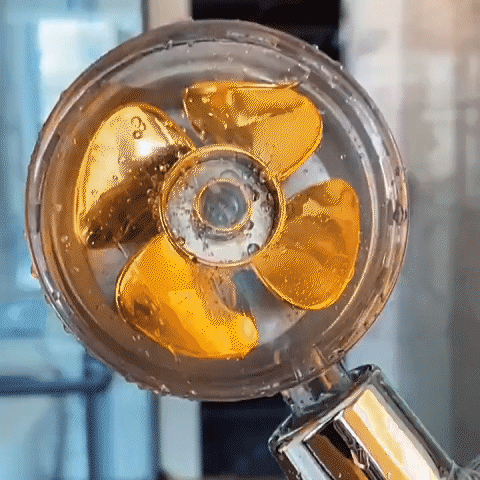 125% Increase In Pressure
Turbo Shower Head creates a vortex of water increasing your pressure by 125%!

Lower Your Water Bill
Turbo Shower Head uses 54% less water than the average showerhead. So you can lower your water bill!

9 Layer Filtration
Turbo Shower Head is also equipped with 9 layer filtering system to ensure you're are not harming your skin with unhealthy bacteria and minerals found in unfiltered water.
Massage Effect
The showerhead dispenses water in the form of a net water jet that gently touches your body while showering. Relaxes muscles promote blood circulation and improve the appearance of skin.

360 Degrees Rotation Spin
Turbo Shower Head can rotate 360° and swing up/down. This allows you to adjust it flexibly and take a shower without having to hold the showerhead in your hand.

ON/OFF Switch
The push-button allows you to stop the flow of water from the showerhead and lather up with your favorite shower gel at your leisure. It couldn't be easier!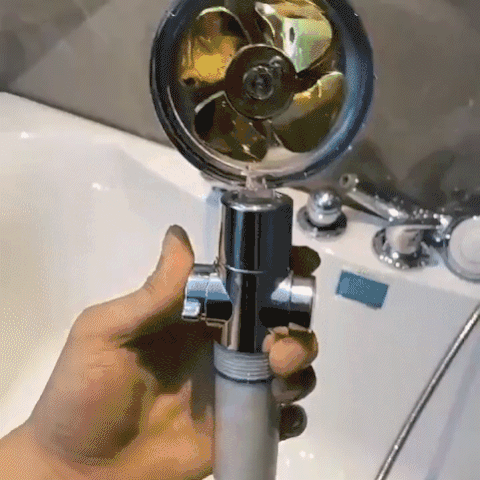 NO HIGH WATER PRESSURE NEEDED - 
Increases your shower water pressure by up to 200% and reduces water consumption by up to 35%.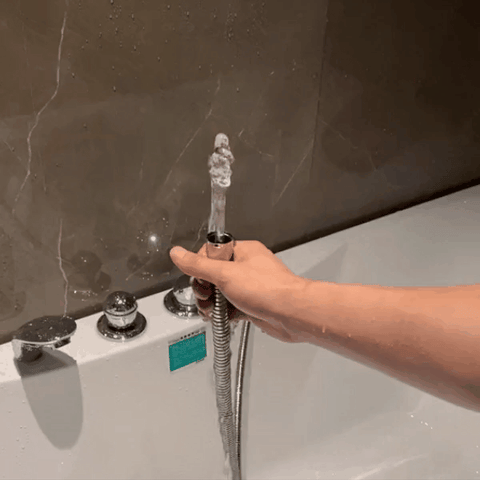 EASY & QUICK INSTALLATION
 Installing the power shower head is as quick and easy as with any other shower heads. Everything you need is in your package.
Made of craftsmanship-quality materials that are resistant to high temperatures and corrosion. Thanks to a special triple filter, the water will always be clear as crystal! The filter is top-notch, owing its high quality to last-generation filtering technologies.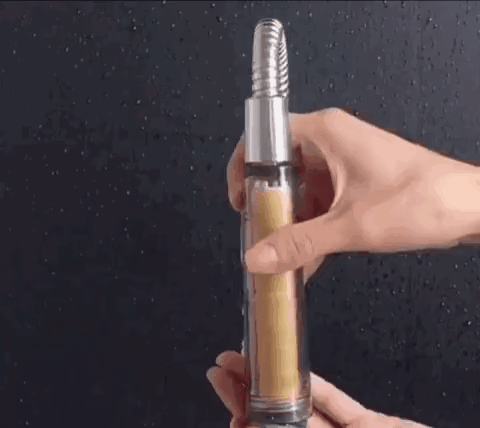 Specification:
Package Includes:
1 x Turbo Shower Head
Frequently Asked Questions
Will it fit my shower hose?
Our 360° Power Shower Head is able to simply screw onto any standard shower hose. All popular shower manufacturers use the same sized piping.

I have weak water pressure at home. Will it still work for me?
Yes! You don't need high water pressure. The 360° Power Shower Head increases your shower water pressure by up to 200% and reduces water consumption by up to 35%.
The NEW PP cotton filter significantly reduces water impurity, softens water and filters out toxins including chlorine. This purified water is much gentler on your skin and healthier for your hair, its benefits include:
- Restoration of your body's natural PH
- Less skin irritation and hair damage
- Stronger and healthier hair
How often do you have to replace the filter?
On average, the filter lifespan is between 6 to 12 months depending on the water quality in your area. As soon as the filter is discolored brown, it should be changed.