As a gift for your loved ones who may love gardening,this limited stock Suncatcher Stained Agave Plante will be the perfect!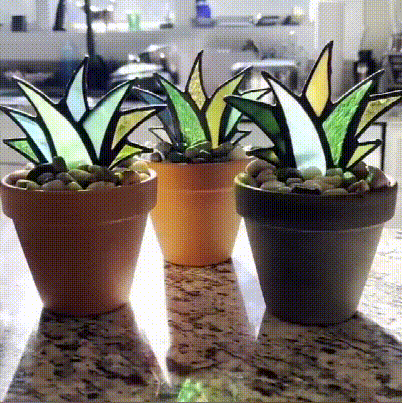 Most plants need sun, soil, and water to be happy. But this agave plant doesn't. All it needs is a little light. That's because he handcrafts it from stained glass in his Cape Cod studio. Choose from 4 styles, then place your new botanical buddy in a sunny spot and gaze upon the brilliant shades of lime, emerald, and teal. Have you ever seen a more sublime succulent?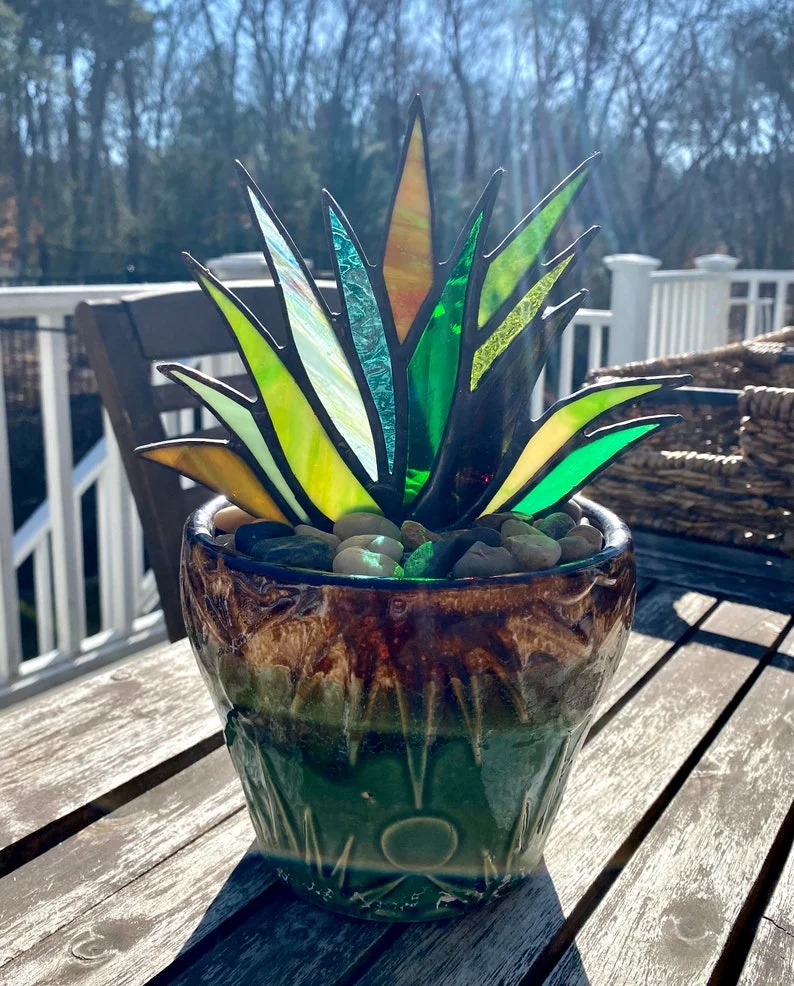 This stained glass Agave/Aloe plant is made from hand-cut glass. There is one agave hand-cut plant with various shades of green and yellowish glass. The color of the planter is greens and browns with a lovely embossed deco pattern.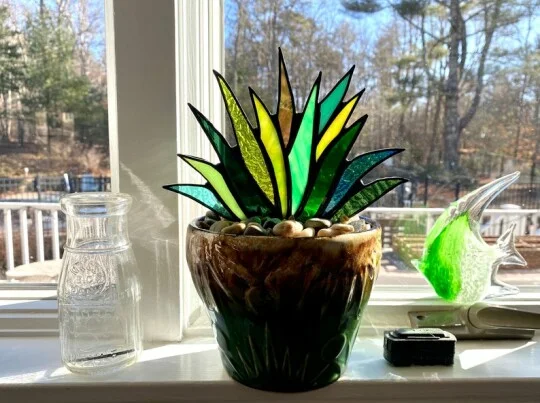 Measures: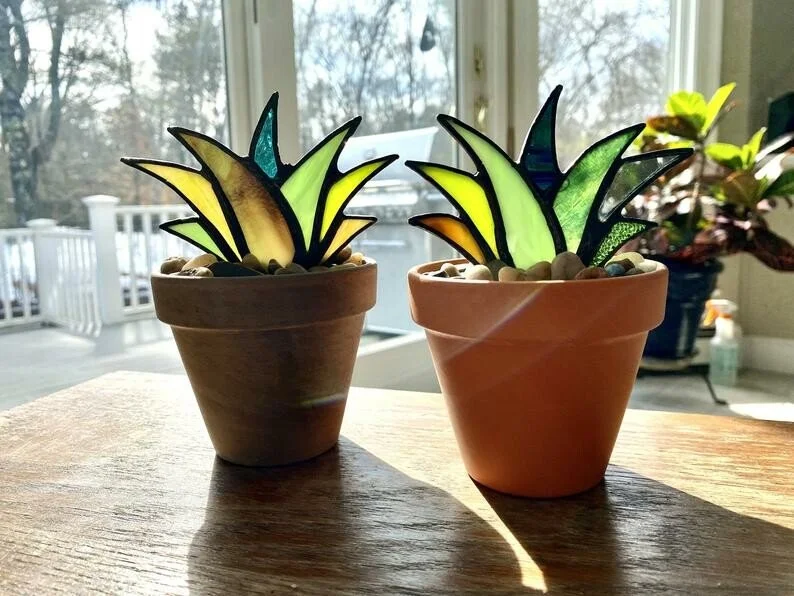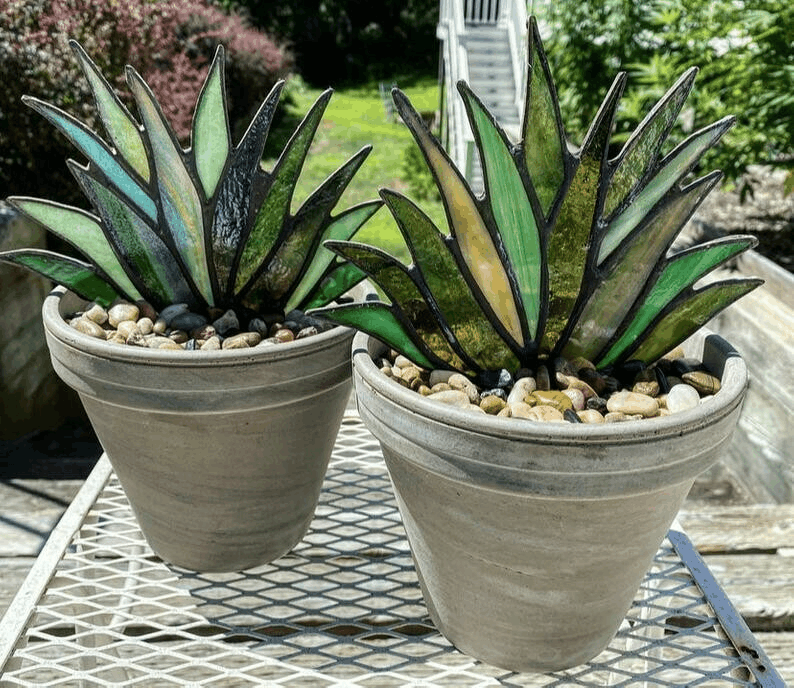 NOTE:Please, wipe stained glass products with a wet piece of cloth.
Each stained glass products is safely packed in a special brand box for delivering to a customer in an excellent condition.
When you do not have a PayPal account and want to pay with a credit card, you can follow this process:
Step 1. At the last step of checkout, select PayPal as the payment method for the complete order.
Step 2. On the PayPal payment page that pops up, find the Pay with Credit or Debit Card button and click to enter the next step.
Step 3. Then you will see the credit card payment page, after completing the requirements, see the bottom of the page, click Pay Now to complete the payment.