As a gift for your loved ones,this Suction Cup Whetstone will be the perfect!
Restore your knife's sharpness NOW!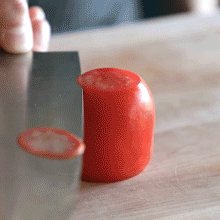 Sharpening kitchen knives are no longer need special skills to get the 20° consistent sharpening angle.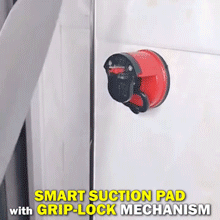 It helps sharpen all types of knives, as quickly as just 3 swipes.It is designed with a strong suction cup and an ergonomic handle that works together to keep the sharpener in place. Wherever you go camping, always have with you this compact and portable sharpener.
FEATURES:
20° Consistent Sharpening Angle--The sharpener is pre-set at 20° to give a precise edge consistently every time.
Strong Suction Cup--The strong suction cup keeps your sharpener in place and allows you to sharpen the knives with one hand only.
Quick Sharpener--Immediately sharpens your blades in just 3 swipes from the sharpener.
Ergonomic Handle--Handle activates and deactivates secure suctions so you can keep them in place or move them anywhere else needed.
Compact and Portable--Small in size, but exceptional in sharpening your knives, perfect to be carried during camping and island hopping.
Widely Use--Sharpens kitchen knives, and anything and everything with blades, even serrated ones!
SPECIFICATIONS:
Materials: ABS, Tungsten Carbide
Colour: Red, Blue
PACKAGE INCLUDES:
1 x Suction Cup Whetstone
When you do not have a PayPal account and want to pay with a credit card, you can follow this process:
Step 1. At the last step of checkout, select PayPal as the payment method for the complete order.
Step 2. On the PayPal payment page that pops up, find the Pay with Credit or Debit Card button and click to enter the next step.
Step 3. Then you will see the credit card payment page, after completing the requirements, see the bottom of the page, click Pay Now to complete the payment.