No more SHARP EDGES to hurt your fingers on!


Stainless Steel Safe Cut Can Opener has a revolutionary design that self-attaches to cans, making opening and lifting lids easy and fun! Applies side-cutting blade to rim edges, leaving smooth & safe edges.

Open cans in a hygienic way - Stays clear of food inside the can and never touches the contents of the can because it cuts on the outside!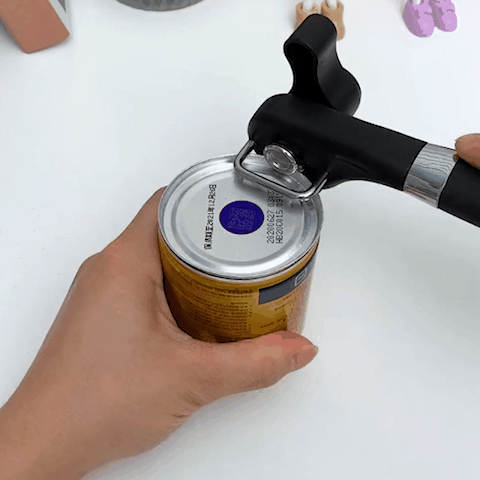 FEATURES:
Smooth, Safe Edges after Cutting: 

Cuts & removes the can's lid efficiently from the side leaving smooth, clean edges - No more jagged sharp edges! The smooth lid edge keeps your fingers safe. Safe to use for adults and even children.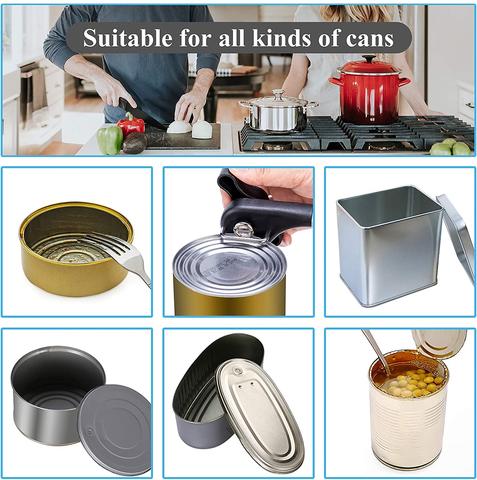 Easy to Use: 

Long ergonomically designed handle allows the non-slip, easy-turning knob to twist with little effort. You can open cans in an effortless, fast and simple way.
How to use: 
1. Place the can opener at the edge of the can


2. Turn the knob forward to cut around the can


3. Turn the knob backward to easily lift the lid


4. The lid will not fall into the can and is smooth without any sharp edges
SPECIFICATIONS:
PACKAGE INCLUDES:
When you do not have a PayPal account and want to pay with a credit card, you can follow this process:
Step 1. At the last step of checkout, select PayPal as the payment method for the complete order.
Step 2. On the PayPal payment page that pops up, find the Pay with Credit or Debit Card button and click to enter the next step.
Step 3. Then you will see the credit card payment page, after completing the requirements, see the bottom of the page, click Pay Now to complete the payment.