Take a deep dive into the mysteries of space and explore the splendid cosmic view with the Best Astronomical Telescope for Beginners. Our telescope for kids & adults takes high-quality photos of stars & galaxies that create a breathtaking astronomical journey. With our professional space telescope, you can observe terrestrial activities in vivid detail.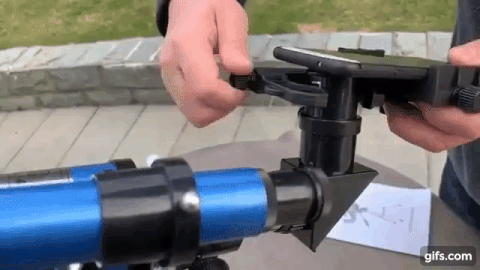 This telescope offers 150X magnifying zoom and delivers brighter images for up-close viewing. Make your inner astronaut come alive by purchasing a Professional Astronomical Telescope today.
FEATURES:
With a 70mm aperture & 300mm focal length, our professional telescope offers a wider field of view.

Suitable for beginners, this telescope has an erect eyepiece of 1.5X and a Barlow lens of 3X.

Featuring a 3X Barlow lens and two eyepieces, H20mm and H6mm, kids will be able to magnify 15X to 150X for an amazing viewing experience.

A 150x magnification glass optic makes it perfect for exploring celestial and terrestrial objects.

Wired settings are a thing of the past. It includes a smartphone adapter and a wireless cam remote control.

An adjustable tripod made of lightweight aluminum material is included for height adjustment.

It has full functionality of image adjustments & magnification and is relatively compact in size.
PACKAGE INCLUDES:
1 piece Telescope Tube

1 piece 1.5X Erecting Eyepiece

1 piece H20mm Eyepiece

1 piece Diagonal Lens

1 piece Smartphone Adapter

1 piece Finder Scope with bracket

1 piece control lever

1 piece Tripod(15inch height)

1 piece 3X Barlow Lens

1 piece H6mm Eyepiece

1 piece Moon Filter
When you do not have a PayPal account and want to pay with a credit card, you can follow this process:
Step 1. At the last step of checkout, select PayPal as the payment method for the complete order.
Step 2. On the PayPal payment page that pops up, find the Pay with Credit or Debit Card button and click to enter the next step.
Step 3. Then you will see the credit card payment page, after completing the requirements, see the bottom of the page, click Pay Now to complete the payment.