A game-changing skincare solution that offers a non-injectable alternative to Botox, perfect for achieving a youthful and radiant complexion.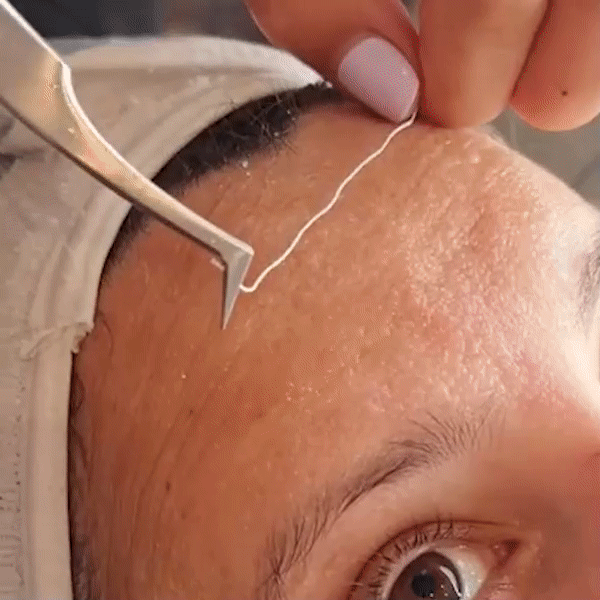 I am an aesthetic practitioner and a TikToker. The Soluble Protein Collagen Thread is by far the best. It reduced my clients wrinkles and they loved it! I like that its non-injectable and easy to use, so anyone can do it at home as well.
Staycee M., Practitioner in California
Package Includes
5 x Gold Essence Serum
2 x Protein Collagen Thread Bottles
How to Use
Before applying, ensure your skin is clean and dry. To optimize the results, consider exfoliating your skin 1 to 2 hours prior to applying the threads.
Evenly apply the essence serum to your face. Let the serum sit for 30 seconds.
Place the collagen thread on desired area(s) such as the cheeks, forehead, smile lines, jawline, or neck.

?

The best way to treat wrinkles is by addressing them individually. Carefully insert a protein thread into the crevice of the wrinkle and gently pull the skin on either side of the wrinkle taut.
Spray the essence serum again to completely dissolve the protein thread.
Softly massage the area until the essence serum is fully absorbed.
Note:
The Soluble Collagen Thread Set should be used 2-3 times per week on affected area(s). You will begin to see changes in your skin after using the product consistently for 3 to 4 weeks.
The Gold Essence Serum can be applied daily to the targeted area(s) everyday both in the morning and evening.
It is recommended to use three full sets of the Soluble Protein Collagen Thread Set for optimal results.
Note that results may vary when using different serums, and for the best outcome, we recommend using the Essence Serum included in our set.
When you do not have a PayPal account and want to pay with a credit card, you can follow this process:
Step 1. At the last step of checkout, select PayPal as the payment method for the complete order.
Step 2. On the PayPal payment page that pops up, find the Pay with Credit or Debit Card button and click to enter the next step.
Step 3. Then you will see the credit card payment page, after completing the requirements, see the bottom of the page, click Pay Now to complete the payment.