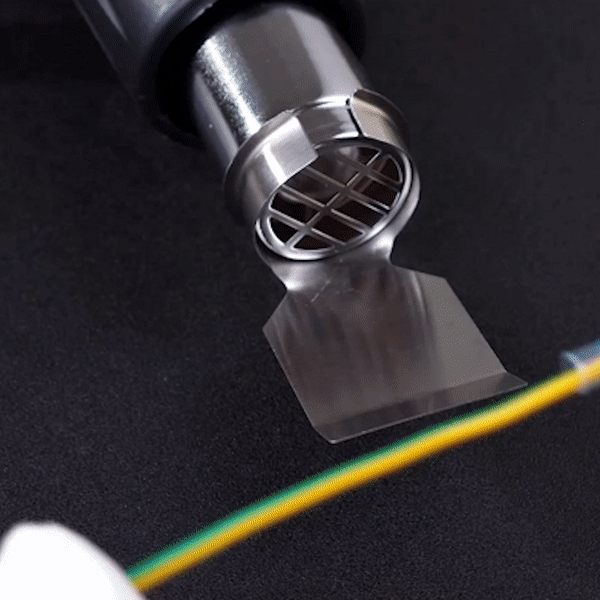 Connect and Seal your Wires without crimping or soldering!
IP67 Waterproof
Fuss free and Safe connection in seconds!
Variety of sizes for your boat, automobiles or any DIY electrical projects.
Comply with all Relevant Standards: ROHS, ISO 9001:2008, SGS and CE standards
Done in 3 Easy steps
Step 1 : Prepare the cables
Strip wire insulation 1/3 inch on both wire ends.
Choose the right connector size for your wires
Step 2 : Position Wire into Connector
Step 3 : Apply Heat
Use a heat gun or simply a lighter to melt and shrink the connector tubing.
Allow the terminal to cool down.
Your waterproof and secured connection is now complete
Wire connectors colors
EASY IDENTIFICATION
Color-coded tubing makes it easy to identify the right size connector for every application. Measure your wire, and easily choose the right connector by looking at the wire size chart on the box.
PERFECT FOR PROFESSIONAL OR EMERGENCY USE
Boats
Automobiles
Home DIY wirings
Audio Systems
Electrical Projects
Specifications
Minimum Shrink Temperature
80°C / 176°F
Minimum Solder Melting Temperature
138°C / 280°F
2:1
Dual-walled polyolefin tubing with solder sleeve
IP67
White : 26-24 AWG / 0.25-0.34mm²
Red : 22-16 AWG / 0.5-1.5mm²
Blue : 16-12 AWG / 1.5-2.5mm²
Yellow : 12-10 / AWG 4mm²
Alt
When you do not have a PayPal account and want to pay with a credit card, you can follow this process:
Step 1. At the last step of checkout, select PayPal as the payment method for the complete order.
Step 2. On the PayPal payment page that pops up, find the Pay with Credit or Debit Card button and click to enter the next step.
Step 3. Then you will see the credit card payment page, after completing the requirements, see the bottom of the page, click Pay Now to complete the payment.