Introducing the SolarVent®, the ultimate solution for keeping your car cool and well-ventilated without the need for electricity or gasoline. The Solar Powered Fan Cooler Window Air Vent is a solar-powered car ventilation system designed to provide continuous ventilation inside your car.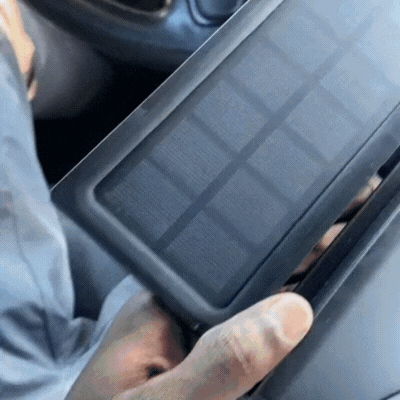 The SolarVent® harnesses the power of the sun to operate the fan, which means it is completely self-sufficient and requires no additional batteries or cables. It's easy to install and can be used on all types of vehicles. Its compact design does not obstruct your car's visibility.
Equipped with a powerful motor, the SolarVent offers efficient ventilation to keep the air inside your car fresh. It features two speed settings, allowing you to control the level of ventilation according to your needs. You can choose between a gentle, quiet ventilation or a more powerful one.
Why choose SolarVent®?
With SolarVent®, you can enjoy a cooler and more comfortable driving experience without the need for expensive electricity or gasoline. It's a cost-effective and eco-friendly way to keep your car well-ventilated.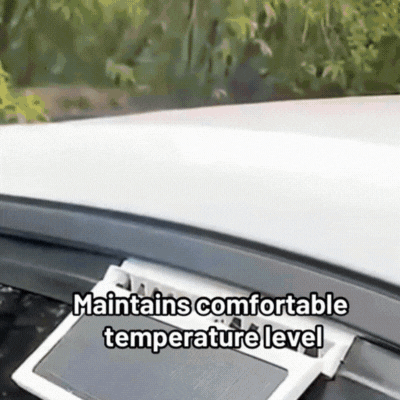 The SolarVent® is beneficial for environmentally-conscious and budget-conscious drivers. By using solar energy, you can save money on electricity bills and reduce your carbon footprint. The Solar Powered Fan Cooler Window Air Vent is also useful in keeping your car cool on hot days, which can improve your driving comfort.
EASY TO INSTALL :
SolarVent® is easy to install. Simply attach it to your car's window and it's ready to go. The fan is compatible with most car windows and can be used on all types of vehicles.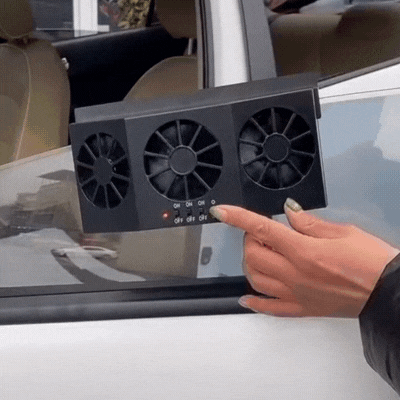 As drivers for Uber, Lyft, or DoorDash, spending long hours on the road in hot and stuffy conditions can be uncomfortable for both you and your passengers. SolarVent® is an innovative solar-powered car ventilation system that efficiently circulates fresh, cool air inside your vehicle without any additional costs. The installation process is easy and SolarVent® is an eco-friendly solution that reduces your carbon footprint and saves you money on electricity and fuel bills. Make the smart and comfortable choice for you and your passengers with SolarVent®.
Specifications:
Solar powered
High-performance
Compact design
Speed settings
In summary, the SolarVent® is the perfect choice for those looking to keep their car cool and well-ventilated without spending money on electricity or gasoline. Order your SolarVent® now and enjoy efficient, eco-friendly ventilation for your car.
The SolarVent® package includes

:
SolarVent®
Window mounting bracket
Instruction manual
When you do not have a PayPal account and want to pay with a credit card, you can follow this process:
Step 1. At the last step of checkout, select PayPal as the payment method for the complete order.
Step 2. On the PayPal payment page that pops up, find the Pay with Credit or Debit Card button and click to enter the next step.
Step 3. Then you will see the credit card payment page, after completing the requirements, see the bottom of the page, click Pay Now to complete the payment.