Did You Suffer an Awful Time with Birds on Porch? and Tried Sprays Didn't Work and Smelled Horrible?
You should try our electronic bird repeller which is solar powered and motion sensored. repel birds away without killing them.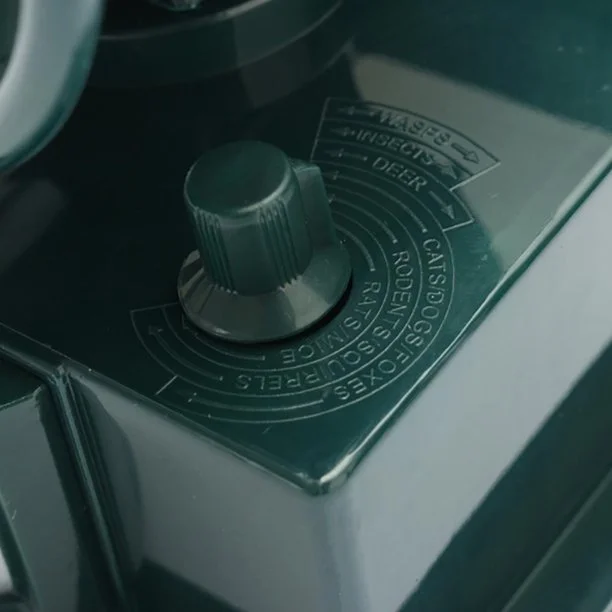 Features
Eco-Friendly – The dissuasive pigeon is environmentally friendly as it does not damage animals or wildlife in any way whatsoever. You're always going to get a healthy and bird-free home this way, without upsetting the animals in the way.
Weather-Proof – Fitted with a high-quality plastic sheet, the deterrence pigeon can survive any type of environment and still work at its maximum capacity. Since there is no running energy going through the system, it does not respond negatively to rainwater and other factors.
Power Saving – Enjoy a healthier outdoor world without contributing to the energy bill. Our deterrent bird is completely solar-powered, which ensures there is no need for fuel or other outlets to help you scare off birds.
Highly Effective – The solar outdoor pest repeller is effective with the PIR function(Motion sensor), it will sense any movement and activate the system to emit ultrasonic frequencies which are capable of repelling birds, cats, dogs, rats, fox etc. The adjustable frequency allows you to select the animals you want to repel.
Specifications
Color: Green
Material: Plastic
Size: 13x16x9cm
Battery: 3x AA rechargeable 800mAh battery(Include)
Power cord: DC 4.5V 200mA(Not included)
Solor panel: 6V 50mA
Working current: Less than 180ma
Standby current: Less than 2ma
Operation duration: 9-11 seconds
Motion sensor activation: Less than 15 feet 100 degree arc.
Ultrasonic frequency: 15KHz-25KHz(Adjuatable)
Effective range: 500 sq. feet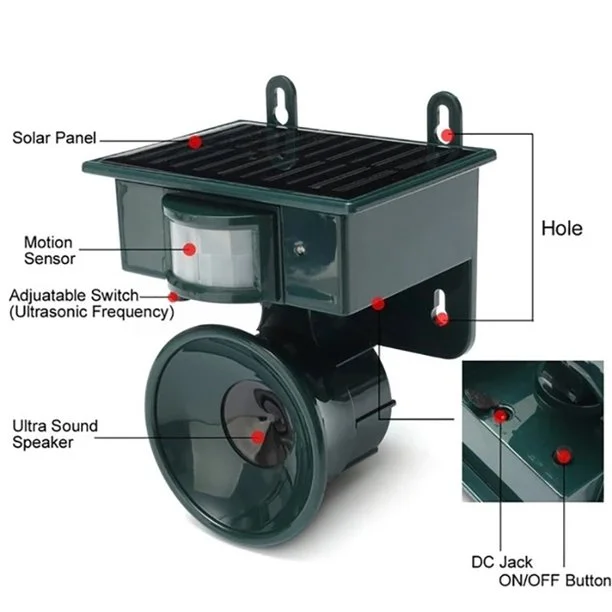 Package Included
1x Bird repeller
2x Screws
2x Dowels
When you do not have a PayPal account and want to pay with a credit card, you can follow this process:
Step 1. At the last step of checkout, select PayPal as the payment method for the complete order.
Step 2. On the PayPal payment page that pops up, find the Pay with Credit or Debit Card button and click to enter the next step.
Step 3. Then you will see the credit card payment page, after completing the requirements, see the bottom of the page, click Pay Now to complete the payment.