This is a very nice aid to help align putter swing skills. Well worth the price. I have only used it a few times, but I instantly see the mistakes made with the ball strike, allowing for easy adjustments. It works great to line down the lane without distortion! C Jacob S.
_Verified Buyer_
Drop 5 Strokes In Just 5 Weeks with Putt Master- Golf Kult
The Fastest Way To Get More Consistent?(Or Your Money Back Guaranteed)

Drop 3 strokes off your handicap immediately
Hole putts from any break on any course
High-power laser tech that gives INSTANT visual feedback
Eliminate 3 & 4-putting C the largest cause of golfing anxiety
Uncover the secret to why a whopping 97% of our customers have decreased their handicap by at least 4.5 strokes!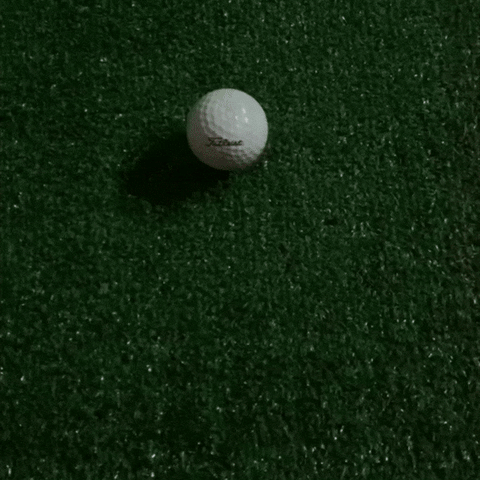 The Putt Master is a fantastic golf putting training tool that is used by over 100 tour pros.

Transform your skills with our Putt Master?today
Watch the laser line

?

itself and never again wonder whether youre lined up correctly;
The perfect, simple-to-use gadget that can

?

easily attach to your favorite putter

?

to help you drop over

?

5 strokes in 5 weeks;
Practice

?

at home with immediate results. Youll

?

improve visualization, line up your putts better and learn how to read greens.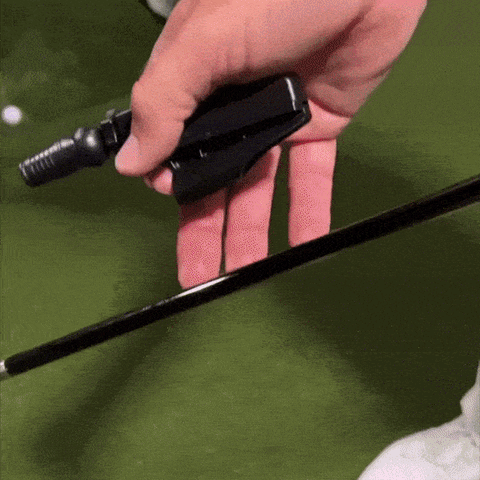 We can all relate?to the frustration of practicing and practicing on the green, trying every trick in the book to perfect our putting.?Been there, done that.
Did you know?that most players (97%?to be exact) have?difficulty with aim??If youre one of them, you may find yourself constantly adjusting your stroke to try to get the putter face on the right line at impact. Unfortunately,?this can lead to?inconsistency and missed putts.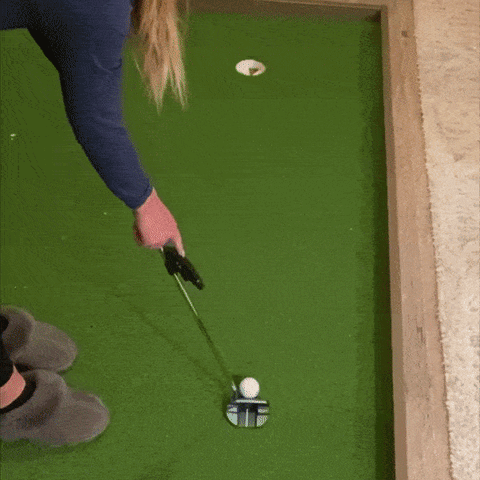 Our laser assistant makes it simple!
Easy to Install:

?

Push the sleeve from the head to the direction of the grip, and push the sight from the bottom and upwards. Then you can adjust the sight left and right until the light is at a 90-degree angle to the club head;
Master the Swing Feel:

?

The sight helps the player to master the correct swing feel and can quickly correct the correct hook line, allowing the player to master the batting technique correctly;
Power Supply:

?

The sight is powered by 3-button batteries. In the INT mode, the beam lasts only 10 seconds. In the CON mode, it can continue to emit light until the batteries run out;
Lightweight and Portable:

?

The sight is small in size and easy to carry, fitting easily any golf club;
Suitable for Practice:

?

The sight can be easily connected to all golf clubs. It is suitable for left-handed and right-handed golfers to practice their daily swings to improve technical accuracy and practice swing feel.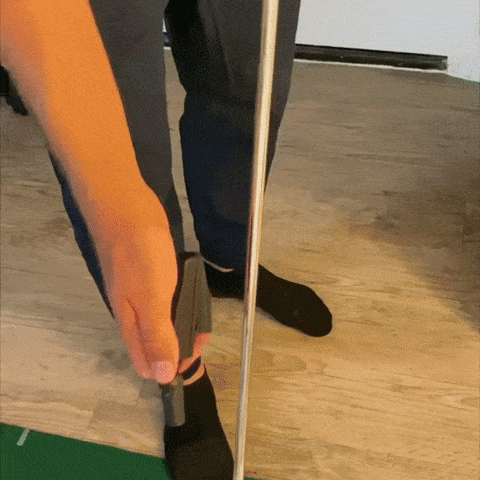 The Putt Master is a real game-changer, bringing a new level of precision to your golf practice.
What Package Includes?
1x Putt Master C Golf Kult
When you do not have a PayPal account and want to pay with a credit card, you can follow this process:
Step 1. At the last step of checkout, select PayPal as the payment method for the complete order.
Step 2. On the PayPal payment page that pops up, find the Pay with Credit or Debit Card button and click to enter the next step.
Step 3. Then you will see the credit card payment page, after completing the requirements, see the bottom of the page, click Pay Now to complete the payment.