The Smart Bluetooth Handheld Smooth Gimbal Stabilizer is an innovative, adjustable, & tilt-free solution to taking visually stunning photos and video work all through your phone.
Improve footage taking with a trusty stabilizing device, the Professional Smart Handheld Gimbal Stabilizer will harness photographers' and non-photographers creativity and limitless ideas regarding photography or videography.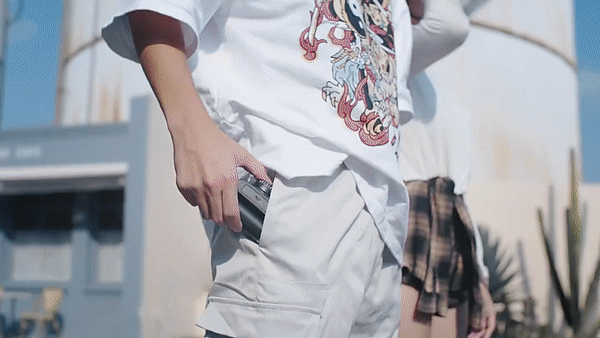 With the Professional Smart Handheld Gimbal Stabilizer, it'll leverage users affix or securely fasten universal smartphones to achieve crisper and clearer pictures or videos wirelessly without hassle.
✔︎ Compact selfie stick 
✔︎ Professional footage
✔︎ Face-tracking, panoramic, and time-lapse modes
✔︎ USB port for charging while shooting
✔︎ Integrated Bluetooth
✔︎ Broad Photage Angles
✔︎ Smart Mechanism
✔︎ Wireless control
✔︎ Stabilizes footage or image

FEATURE(S):
Sheer Built: The Professional Smart Handheld Gimbal Stabilizer weighs only 0.2 kg. It's easier for users to maneuver minus the muscle pain.

Ingenious Mechanism: The Professional Smart Handheld Gimbal Stabilizer rotates in a full circle. It will harness the user's creative ideas or desired angle within the 360° rotation & gyrostat maneuver with a single switch to unlock or lock. Allows users to produce good quality footage and images that are stabilized and clear.
Conveyable: The Professional Smart Handheld Gimbal Stabilizer has a conveyable design that suits backpackers or travelers. It is bendable to fit into bags or minuscule cases easily.

Dependable: The Professional Smart Handheld Gimbal Stabilizer can confidently fasten the phone to its expansive fasteners that accommodate different phone sizes available in the market. It has a built-in rechargeable battery with 450 mah capacity, so users won't bother installing batteries to work. It was made of durable titanium alloy and PVC.

Bilateral Functions:

 The Professional Smart Handheld Gimbal Stabilizer can serve users either convey it as a selfie stick with expandable & durable rods or firm standing tripods. Either way, it still provides users symmetric shots.
SPECIFICATION(S):
Material: Titanium Alloy + PVC
Size:
Folded: 7.4 in
Expanded: 33 in
Weight: 0.2 kg
Power Source: Rechargeable 450 mah Lithium Battery
Charging Interface: USB
Bluetooth Version: V 4.0
PACKAGE INCLUDE(S):
1 x 

Micro USB Charging Cable
When you do not have a PayPal account and want to pay with a credit card, you can follow this process:
Step 1. At the last step of checkout, select PayPal as the payment method for the complete order.
Step 2. On the PayPal payment page that pops up, find the Pay with Credit or Debit Card button and click to enter the next step.
Step 3. Then you will see the credit card payment page, after completing the requirements, see the bottom of the page, click Pay Now to complete the payment.