The Perfect Smile is Priceless!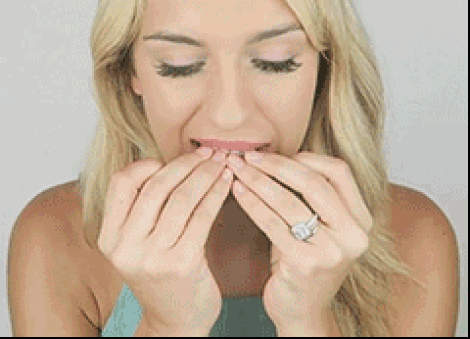 Can't smile because of how your teeth look these days? Bring back your blinding white smile with our Perfect Smile Veneer!
The Perfect Smile Snap-On Braces is a non-invasive removable veneer that provides an instant perfect smile. You will have instant pearly white teeth without costly dental visits.
The teeth brace is designed to look like a natural part of you. What makes is the Perfect Smile Veneer unique is that it looks like a natural part of you, unlike most veneers that look fake and unnatural. This is ideal for people with missing, crooked, chipped, or stained teeth. Get a bright and perfect smile with the Perfect Smile Snap-on Braces today!
Features:
UNIVERSAL FIT: One size fits most for both adult men and women.

NO SENSITIVITY: Comfortable fitting veneers for daily wear!
REALISTIC TEETH: Designed by dental professionals to look as natural as possible. These fake teeth veneers are great for all occasions like parties, going out, photo sessions, and more!

THE PERFECT SMILE: Get the perfect Hollywood smile with this cosmetic teeth set that is comfortable to wear over your existing teeth. Its naturally bright teeth coloring will not stain and keeps your smile perfect at all times.

EASY TO APPLY: Takes only a few minutes to apply by using hot water and can be done in the comfort of your own home without visiting the dentist.
Instructions:
Place the teeth into a cup of hot, almost boiling water. This will make the veneers flexible and ready to wear.

Using a mirror, firmly position the Instant Smile Snap-On Veneer over your existing teeth.

Press firmly against your teeth and gently pat it with your thumbs behind your real teeth. Gently ease the veneers out of your mouth after 30 seconds.

Set the veneers in a glass of cold water to cool. It will turn white when it has hardened.
Specifications:
Materials: Silicone, Resin

Length: Approximately 60mm (2.3622 inches)

Size: One size fits most.
Package Includes:
1 x Perfect Smile Veneer (Upper & Lower)
When you do not have a PayPal account and want to pay with a credit card, you can follow this process:
Step 1. At the last step of checkout, select PayPal as the payment method for the complete order.
Step 2. On the PayPal payment page that pops up, find the Pay with Credit or Debit Card button and click to enter the next step.
Step 3. Then you will see the credit card payment page, after completing the requirements, see the bottom of the page, click Pay Now to complete the payment.