IT JIGGLES & GIGGLES ALL OVER THE PLACE!
The LED Jumping Activation Ball for dogs is the toy your dog is going to love! Interactive toys are one of the best you can give to your furry friends, keeping them entertained for hours. 
Our furry friends need as much love and care as they can get. This LED Jumping Ball for dogs is a toy that will keep your puppy shaking his tail with excitement. It keeps them entertained and gives you the "human" a bit of rest.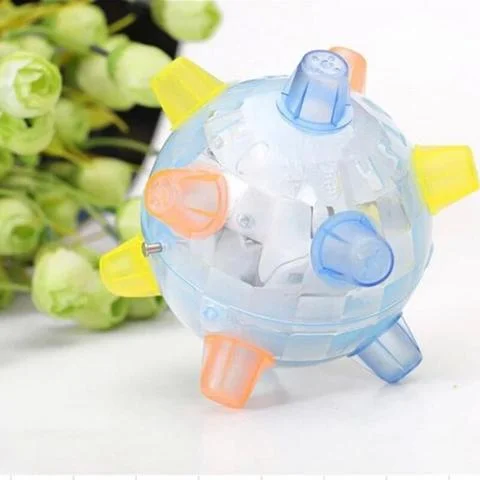 It also provides stimulation to keep them healthy and active. Watch your dog chasing this LED Jumping Ball over and over as it rolls across the floor. Get one now before it runs out of stock. The demand is huge!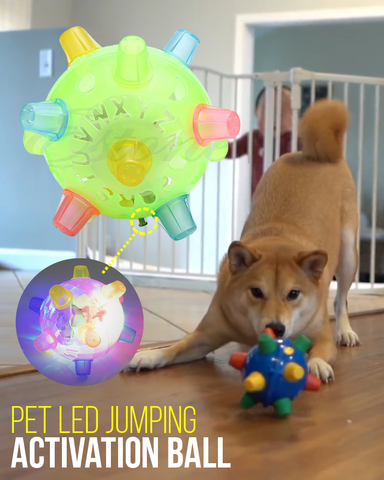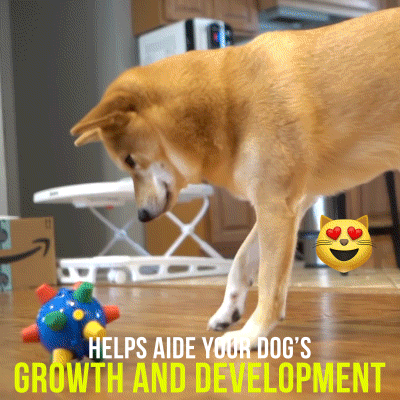 HELPS AID YOUR GOG'S GROWTH & DEVELOPMENT
Adds much-needed exercise and mental stimulation

 

that dogs need to

 

stay active, healthy and at an ideal weight
Prevents unwanted destructive behavior

 

due to boredom 
The ball jumps with random movement

 

keeping your dog mentally stimulated, compared to traditional toys.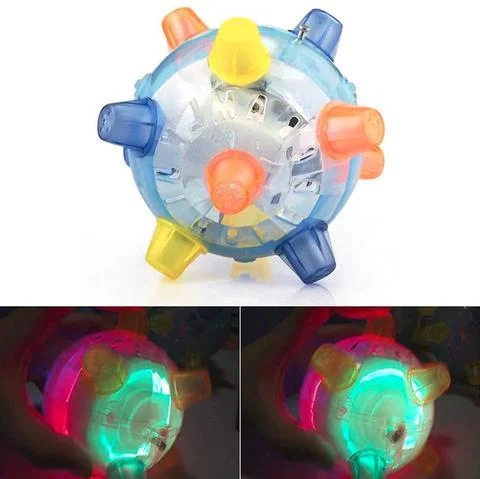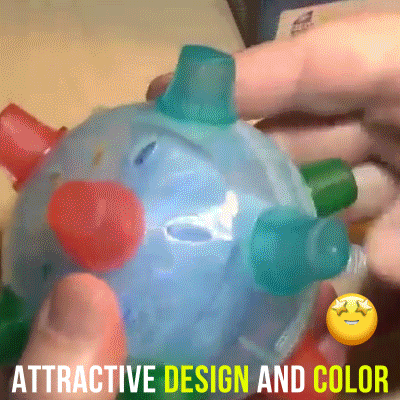 ATTRACTIVE DESIGN & COLOR
Comes in a variety of bright, attention-grabbing colors to suit your style and your pal's personality.
Lovely design with bright color,

 

infectious fun for all 
Children would be attracted and love it by its

 

bounce, vibrate, music, flashing light & wiggle
It is a

 

perfect interactive toy for you to play with your pet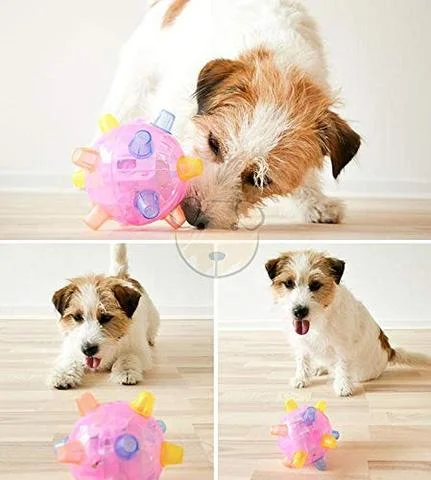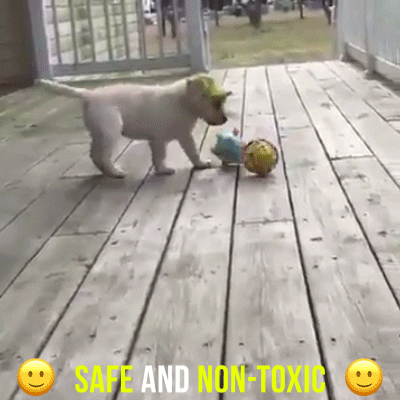 SAFE & NON-TOXIC
Made of food-grade thermoplastic rubber

 

that can stand up to everyday play and is

 

BPA-free
Safety standards with nodules securely fastened and a sturdy and conveniently located on/off button
It

 

will last longer than any normal toy

 

and most importantly keeps your pal safe.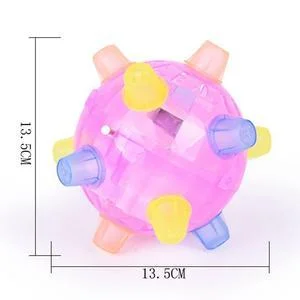 PRODUCT SPECIFICATIONS:
– Type: Bouncing Ball
– Age Range: > 3 years old,2-4 Years
– Features: Sounding
– Diameter: about 13cm/5.12″
– Gender: Unisex
– Material: Plastic + Rubber
When you do not have a PayPal account and want to pay with a credit card, you can follow this process:
Step 1. At the last step of checkout, select PayPal as the payment method for the complete order.
Step 2. On the PayPal payment page that pops up, find the Pay with Credit or Debit Card button and click to enter the next step.
Step 3. Then you will see the credit card payment page, after completing the requirements, see the bottom of the page, click Pay Now to complete the payment.