?Features:
Safe Ceramic Material:?Made of high-quality ceramic material, sturdy, durable, and long-lasting. Made of non-toxic material, it can be used safely.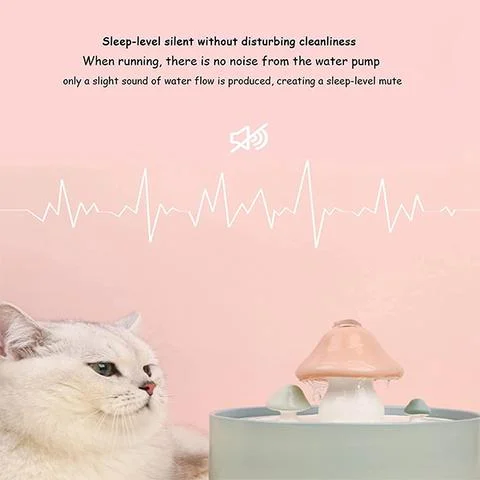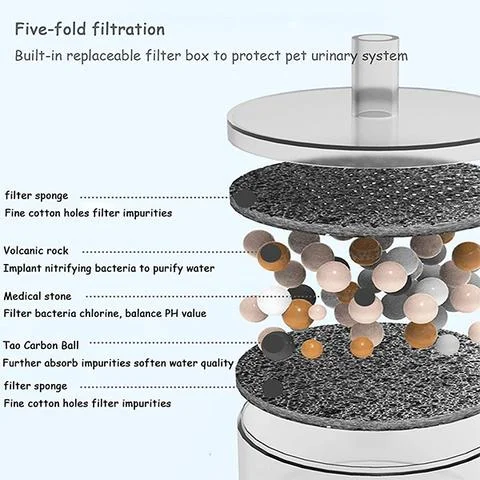 Reliable Filtration System:?Unlike still water in a bowl, cats are naturally more attracted to running water. We use filter sponge layers to filter impurities, and volcanic rock to purify the water and rid it of unpleasant odors, medicinal stones to balance PH, carbon balls to absorb impurities and soften the water quality, and catch any hair that falls in. You can expect a well hydrated cat that is healthy and free of kidney problems and urinary tract infections!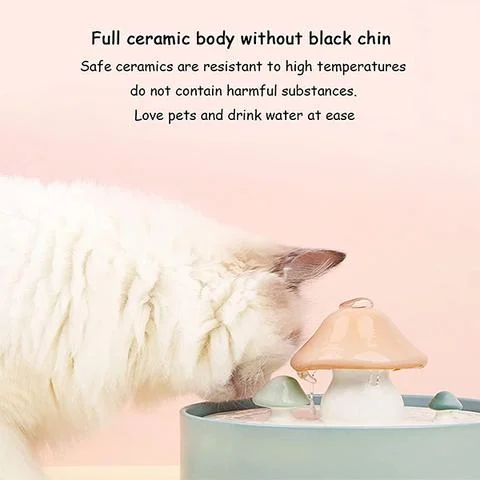 Safety:?large capacity cat water dispenser allows you to keep your pets hydrated even when you are on a business trip. The use of anti-dry pumps automatically shuts off the power when the water is not enough, which is safe and reliable.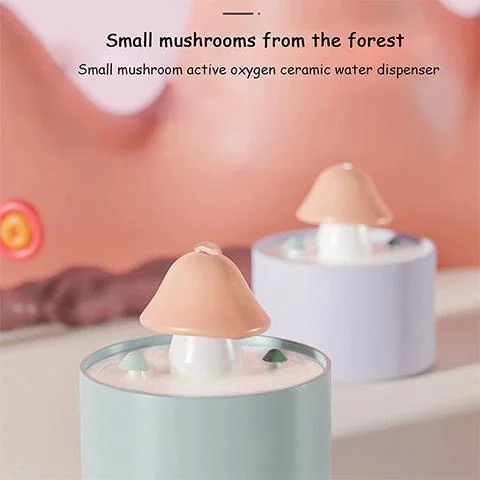 Quiet Water Pump Design:?With the water pump, our fountain can circulate water, which makes the water quality healthier. Thanks to the upgraded super quiet pump, the water noise is hardly heard, so you and your pet can have a good night sleep.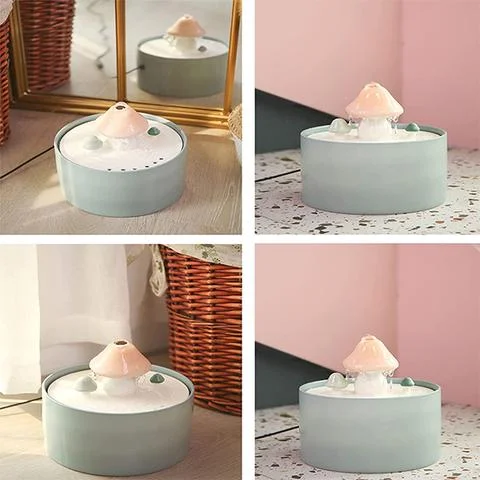 Easy to clean: It is removable and washable.
100% Satisfaction?Guarantee:?If you have any problems with the pet fountain, please contact us. We always strive to provide professional service to each of our customers.

*This data was obtained from manually measuring the product, it may be off by 1-2 CM.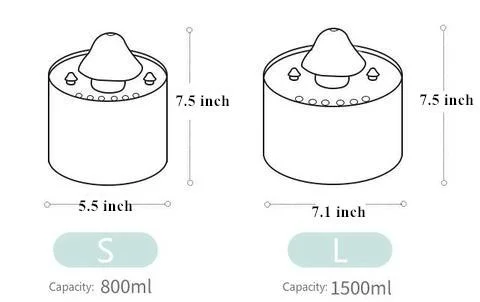 * Care Instruction:

1. Please rinse the filter box for 2 minutes before first use to flush out any impurities caused by collisions.
2. It is recommended to replace the filter box once a month.
HOW TO USE A WAX SEAL – A SIMPLE STEP-BY-STEP GUIDE
Want to learn how to create super fancy and old-fashioned wax seals? It's easy! Here's everything you need to learn how to use a wax seal.
You absolutely love wax seals, but you don't know how to make them, or what you need to do it. Fear not, wax seals are simple and we are going to take you through proper planning Ag, products, process, and perfecting to make sure your wax seals are absolute envelope show-stoppers.
HOW TO USE A WAX SEAL WITH WAX STICKS OR WAX BEADS AND A SPOON?
STEP 1: PREP
Once you light the wick on your wax stick, things will move quickly. So make sure you're ready! Get your envelope in front of you, attach your seal head to the handle, and grab your lighter.
STEP 2: LIGHT
Light your tea-light or candle.
STEP 3: MELT
Add three or four wax beads into your spoon and hold about an inch above the flame. Don't put the spoon directly in the flame because you will get a black sooty residue on the underside of the spoon, which might end up in the wax. Hold the spoon over the flame for a minute or two until the beads have all melted.
STEP 4: POUR
Pour the contents of your spoon over the lip of the envelope, getting as much onto the paper as possible. Set spoon aside (but mind that it's still hot).
STEP 5: STAMP
Check that your stamp is oriented correctly. Then push the stamp into the pool of wax, taking care to get wax excess all around the stamp.
STEP 6: REST AND REMOVE
Allow the wax to cool for 5~7 seconds or so, then gently pull the stamp away to reveal your wax seal.
DON'T FORGET TO CLEAN UP
If you want your materials to last, then you need to make sure to properly clean all of your tools. Cleaning a wax seal set can be a bit tricky, so make sure to check out how to clean a wax seal spoon.
WAX SEALS AIN'T SO HARD
This old-fashioned method of sealing envelopes might look extra fancy, but it's not hard at all to pick up. With only a few materials, you can begin sending special letters in no time. Wax seals are perfect for weddings, baby showers, Halloween parties, or plain ol' letters. You will delight your recipients when they pull your envelope out of their mailbox. Give this wax seal tutorial a try and see just how fun it can be!
Glue Gun Method
The glue-gun method is the staple of making wax seals. It gives you enough flexibility to get creative while not being overly time-consuming. For a project with the glue gun method you will need:


Wax Stamp
Sealing Wax Sticks (approx. 40 seals per 5 pack)
Low-Temperature Glue Gun (0.44" diameter)
Lunch Kit Ice pack (a zip-lock bag full of ice works as well)
Microfiber Cloth
Silicone Mat (typically found in baking/cooking aisles)
Process, step by step to beautiful wax seals
Now comes the fun part, actually making your wax seals. We recommend gathering all your supplies before you start, and clearing your workspace as sealing can be messy. To get started, chill your wax stamp on ice, and make sure you have a silicone mat to place your spoon or sealing wax gun down on.

Heat Up
Pour
Press
Wipe the head of your wax stamp off with a microfiber cloth or your palm, then press into sealing wax. Leave for 5 - 10 seconds then gently peel your stamp away. If it sticks, allow more time to cool. If there is a lot of sticking, try letting your sealing wax cool a bit before stamping.