The Mini Pad Air Conditioner is a portable AC unit that can give you cold, fresh air on the go with only a bit of water and ice. This comes with a natural and cold wind option to provide you with fresh air for up to 8 hours.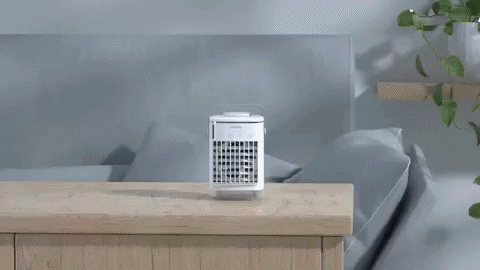 Our Mini Pad Air Conditioner even comes with LED lights to light up your room while cooling it down at the same time. It Makes perfect for those hot summer nights where your ceiling fan just isn't cutting it!

When you do not have a PayPal account and want to pay with a credit card, you can follow this process:
Step 1. At the last step of checkout, select PayPal as the payment method for the complete order.
Step 2. On the PayPal payment page that pops up, find the Pay with Credit or Debit Card button and click to enter the next step.
Step 3. Then you will see the credit card payment page, after completing the requirements, see the bottom of the page, click Pay Now to complete the payment.