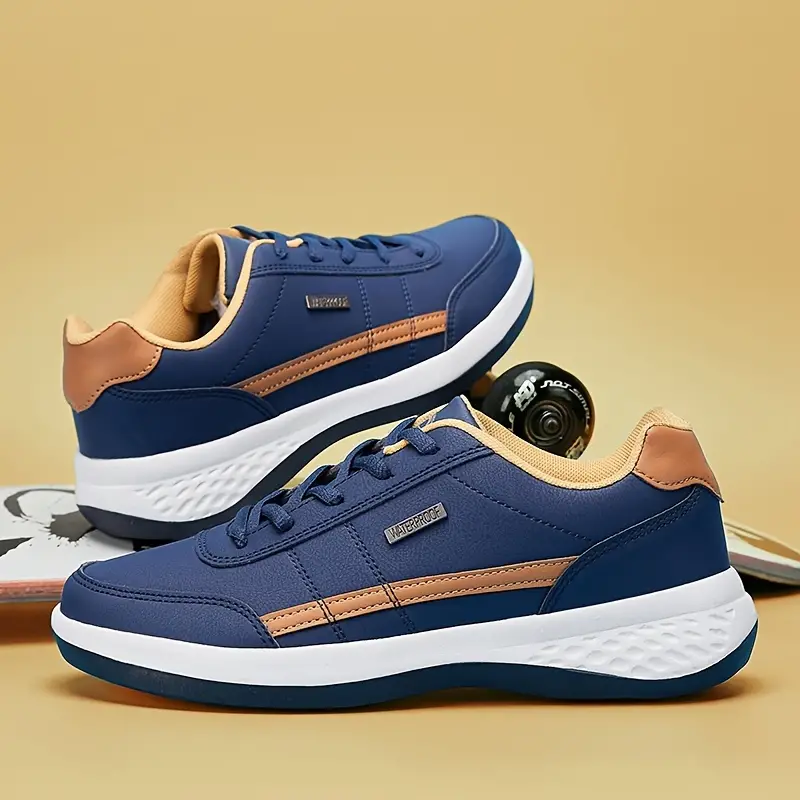 Plantar Fasciitis? Sore feet? Knee pain? flatfoot? Kilboot orthopedic shoes provide the ultimate footwear solution. Premium orthopedic insole with adjustable ARCH BOOSTER and multiple cushioning layers provides soft pillowy support that works wonders to enhance comfort and help relieve foot and heel pain all the way to your knees, hips and lower back.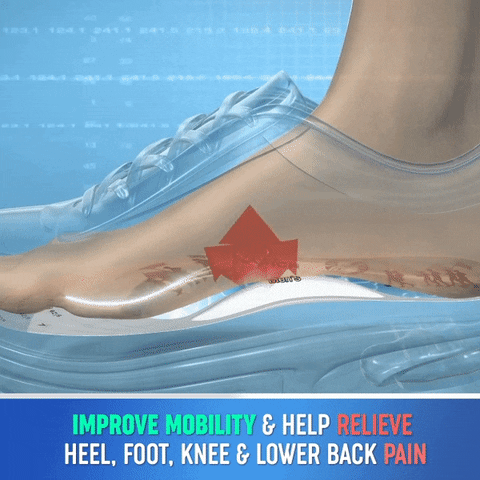 By reducing the load on your joints, you can stand without pain. Perfect for everyone standing for more than 8 hours.
SUPERIOR STABILITY, EASY TO GO AND PERFECT FIT – Lightweight ergonomic sole with gentle rocker design and superior cushioning for enhanced stability, ease of walking and added bounce to your stride . Multiple widths and two fit spacers provide the perfect fit.
Bunion? hammer? Morton's neuroma? Swollen feet? The wide toe box and EXTRA DEPTH design provides a comfortable, untethered fit on the front of the foot and toes and relieves pressure from bunions, hammertoes, Morton's neuroma and swollen feet. Orthotic Friendly: Removable footbed (1/4″ thick in forefoot area) provides ample room for custom orthotics.
Product Description
Breathable Upper:

 

Stretch knit upper provides excellent breathability. Combined with a skin-friendly lining, these men's loafers keep your feet dry, breathable and comfortable.
COMFORTABLE INSOLE:

 

Cork surface covering, EVA insole is soft and breathable, bringing coolness in summer and warmth in winter.
Lightweight slip-on shoes:

 

Weighing 0.38 lbs per pair, they are perfect for your work, walk or travel. Slow-rebound EVA outsole, lightweight, wear-resistant, flexible and shock-absorbing.
STYLISH DESIGN:

 

Rolled stitching and padded collar provide a stylish look that goes well with jeans, shorts or slacks. The wide forefoot makes these sneakers suitable for men with wide feet.
Comfortable enough to wear all day, the knit/cotton/canvas upper makes these casual slip-ons light and breathable. These men's loafers feature a soft multi-spandex/canvas lining for a barefoot-like experience. The EVA sole provides good cushioning and absorbs shocks as you walk. Kilboot deck shoes provide great support for those who need shoes all day. You can use the shoes as home slippers, work shoes or travel sneakers.
SUPERIOR DURABILITY
Premium knit/cotton/canvas upper with neat fine stitching for a very strong pair of loafers. These loafers feature a cork surface and mesh-covered EVA sockliner, perfect for long-term wear. Combined with a flexible EVA outsole, these loafers offer great durability.


85% Textile, 15% Vegan Leather
About size
HOW TO USE A WAX SEAL – A SIMPLE STEP-BY-STEP GUIDE
Want to learn how to create super fancy and old-fashioned wax seals? It's easy! Here's everything you need to learn how to use a wax seal.
You absolutely love wax seals, but you don't know how to make them, or what you need to do it. Fear not, wax seals are simple and we are going to take you through proper planning Ag, products, process, and perfecting to make sure your wax seals are absolute envelope show-stoppers.
HOW TO USE A WAX SEAL WITH WAX STICKS OR WAX BEADS AND A SPOON?
STEP 1: PREP
Once you light the wick on your wax stick, things will move quickly. So make sure you're ready! Get your envelope in front of you, attach your seal head to the handle, and grab your lighter.
STEP 2: LIGHT
Light your tea-light or candle.
STEP 3: MELT
Add three or four wax beads into your spoon and hold about an inch above the flame. Don't put the spoon directly in the flame because you will get a black sooty residue on the underside of the spoon, which might end up in the wax. Hold the spoon over the flame for a minute or two until the beads have all melted.
STEP 4: POUR
Pour the contents of your spoon over the lip of the envelope, getting as much onto the paper as possible. Set spoon aside (but mind that it's still hot).
STEP 5: STAMP
Check that your stamp is oriented correctly. Then push the stamp into the pool of wax, taking care to get wax excess all around the stamp.
STEP 6: REST AND REMOVE
Allow the wax to cool for 5~7 seconds or so, then gently pull the stamp away to reveal your wax seal.
DON'T FORGET TO CLEAN UP
If you want your materials to last, then you need to make sure to properly clean all of your tools. Cleaning a wax seal set can be a bit tricky, so make sure to check out how to clean a wax seal spoon.
WAX SEALS AIN'T SO HARD
This old-fashioned method of sealing envelopes might look extra fancy, but it's not hard at all to pick up. With only a few materials, you can begin sending special letters in no time. Wax seals are perfect for weddings, baby showers, Halloween parties, or plain ol' letters. You will delight your recipients when they pull your envelope out of their mailbox. Give this wax seal tutorial a try and see just how fun it can be!
Glue Gun Method
The glue-gun method is the staple of making wax seals. It gives you enough flexibility to get creative while not being overly time-consuming. For a project with the glue gun method you will need:


Wax Stamp
Sealing Wax Sticks (approx. 40 seals per 5 pack)
Low-Temperature Glue Gun (0.44" diameter)
Lunch Kit Ice pack (a zip-lock bag full of ice works as well)
Microfiber Cloth
Silicone Mat (typically found in baking/cooking aisles)
Process, step by step to beautiful wax seals
Now comes the fun part, actually making your wax seals. We recommend gathering all your supplies before you start, and clearing your workspace as sealing can be messy. To get started, chill your wax stamp on ice, and make sure you have a silicone mat to place your spoon or sealing wax gun down on.

Heat Up
Pour
Press
Wipe the head of your wax stamp off with a microfiber cloth or your palm, then press into sealing wax. Leave for 5 - 10 seconds then gently peel your stamp away. If it sticks, allow more time to cool. If there is a lot of sticking, try letting your sealing wax cool a bit before stamping.