*Recommended for small-medium size breeds?(Up to 20 kg/44 lbs)
Treat your dog with the #1 rated dog toy of the year! The Magic Paws Flopping Fish is the worlds first fish kicker toy that moves on its own. It kicks just like a REAL fish when touched and stops itself when left alone.
Guaranteed entertainment for your dogs or you get your money back, no questions asked.
*Package includes 1x MagicPaws Flopping Fish, 1x USB Charger.
REALISTIC FISH SIMULATION

The MagicPaws FloppingFish Toy not only looks like a real fish, it acts like a real fish as well. It will flop when touched and stay still when left alone making endless hours of fun for your Dogs!
MOTION SENSOR
The MagicPaws Flopping Fish Toy will adjust its flopping slower or faster according to the motion around it. If it detects that its being played with, itll flop faster. If it detects no motion, itll slow down and eventually stop.
Save energy for a more enjoyable playtime!
BUILT-IN RECHARGEABLE BATTERY
MagicPaws Flopping Fish Toy comes with a USB charger and a built-in rechargeable battery that lasts for days after a full charge. Thats enough time to keep your dog entertained and relieve stress throughout the day.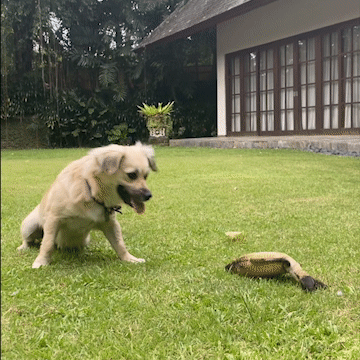 DURABLE & PET-FRIENDLY MATERIAL
MagicPaws Flopping Fish Toy is made of high-quality materials and strong paddings that protect the motor inside, so you dont have to worry about the safety and durability of the toy being scratched or bitten by your dog.
When you do not have a PayPal account and want to pay with a credit card, you can follow this process:
Step 1. At the last step of checkout, select PayPal as the payment method for the complete order.
Step 2. On the PayPal payment page that pops up, find the Pay with Credit or Debit Card button and click to enter the next step.
Step 3. Then you will see the credit card payment page, after completing the requirements, see the bottom of the page, click Pay Now to complete the payment.