Why Do I Need This?
As a parent of an autistic child, you know how important it is to provide your child with sensory toys that can help them regulate their emotions and behavior.
Autistic children often struggle with sensory processing, and may have difficulty processing visual and auditory stimuli.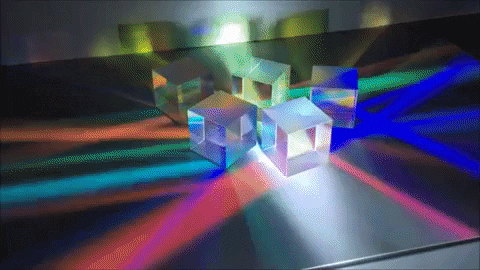 How Does It Work?
The Magic Prism Cube works by refracting light through its glass panels, creating a stunning and colorful visual display that can captivate and engage autistic children.
The cube is designed to be easy to use, and can be manipulated to create different patterns and colors.
How Will This Help My Child?
The Magic Prism Cube is a valuable sensory tool for autistic children. It can help them regulate their emotions, develop their creativity and self-expression, and provide a calming and engaging sensory experience.
It's also a great tool for science education, allowing children to learn about the properties of light in a fun and entertaining way. Overall, the Magic Prism Cube is a safe and engaging way for children to explore and learn about the world around them.
When you do not have a PayPal account and want to pay with a credit card, you can follow this process:
Step 1. At the last step of checkout, select PayPal as the payment method for the complete order.
Step 2. On the PayPal payment page that pops up, find the Pay with Credit or Debit Card button and click to enter the next step.
Step 3. Then you will see the credit card payment page, after completing the requirements, see the bottom of the page, click Pay Now to complete the payment.