Remove teeth stains, and bad breath effectively and flawlessly!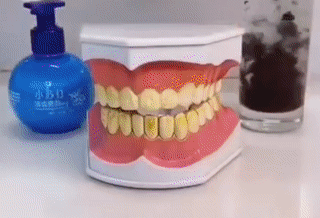 Our Intensive Stain Removal Fluoride Free Whitening Toothpaste removes teeth stains, and bad breath effectively and flawlessly with 100% safe and natural ingredients. Experience visible whitening effect after the first use.
Featuring natural herb extracts and baking soda, the strong cleaning power of baking soda penetrates the enamel crevices and removes food particles, bacterial plaque, and deep stains without any harmful abrasives and chemicals like others.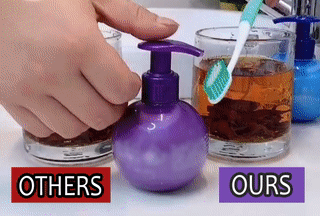 Great news for coffee, tea, or smoke lovers. Get a visible whitening effect as well as full protection to your gums and teeth with a fresher breath!
Has NO fluoride, triclosan, peroxide, potassium nitrates, or strontium chloride. Suitable for the whole family! Gluten-free & Cruelty-free!
FEATURES:
Heavy-duty Cleaning & Whitening Toothpaste - Instantly eliminate yellowish teeth, stains, tartar, and other substances
Effective results - Get visible white teeth in seconds!
All Round Protection - Protects the teeth from cavities, plaque, and tooth decay
Removes bad breath and mouth odors - Keeps your mouth fresh and clean!
Gentle on sensitive teeth and gums – Its special formulation is made to ensure delicate teeth won't suffer
100% Safe & Natural - Made of pure baking soda paste and herb extracts
Also Works on Dentures and Veneers
When you do not have a PayPal account and want to pay with a credit card, you can follow this process:
Step 1. At the last step of checkout, select PayPal as the payment method for the complete order.
Step 2. On the PayPal payment page that pops up, find the Pay with Credit or Debit Card button and click to enter the next step.
Step 3. Then you will see the credit card payment page, after completing the requirements, see the bottom of the page, click Pay Now to complete the payment.