Order Now For A Limited Time 35% OFF ??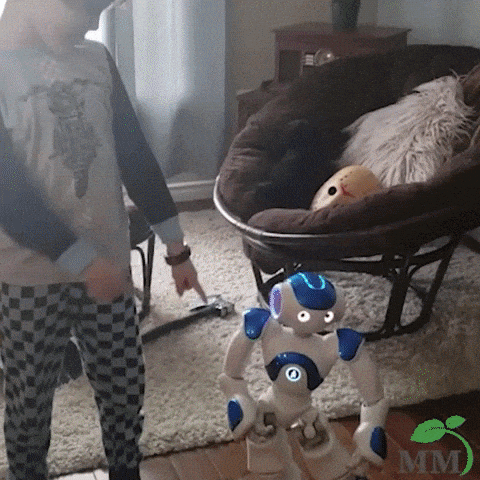 Ground Breaking Gesture Control Technology!

Smart Robot is the toy kids go crazy for, singing and dancing in?response to your actions?it's truly unlike any toy you've seen before.?The best gift?for Children or RC fanatics, it promotes a creative and fun activity for kids that doesn't revolve around a screen and is sure to bring joy on Christmas morning.

FEATURES

Language Mimicking Technology:?The Smart Robot is capable of listening to your voice and commands to react, respond and communicate in any language!

Educational Multi-Use:?Although mainly used for fun - you can use this robot to respond and create a fun way for your child to learn the basics of numbers, grammar, and language!

Lifelike Joints & Movements:?It has lifelike joints throughout knees, neck, elbows and even fingers - so it can dance and jump or move around like your new best friend. An impressive thing to witness even as an adult!

Gesture Sensing Control:?Response to simple gestures such as waving, high five, and touch.

Optional Regular Remote Control Included!

SPECIFICATIONS

Color: Red, Blue
RC Distance: About 7-8 meters
Usage Time: 40 minutes
Charging Time: 1.5 Hours
USB Rechargeable
Product Size: 16x9x27.5cm
Ages 8+ Recommended
User Manual Included

?
When you do not have a PayPal account and want to pay with a credit card, you can follow this process:
Step 1. At the last step of checkout, select PayPal as the payment method for the complete order.
Step 2. On the PayPal payment page that pops up, find the Pay with Credit or Debit Card button and click to enter the next step.
Step 3. Then you will see the credit card payment page, after completing the requirements, see the bottom of the page, click Pay Now to complete the payment.