This incredibly handy garden tool helps you plant bulbs, bed plants, and start seedlings, doing the touch work for you for easy transplantation!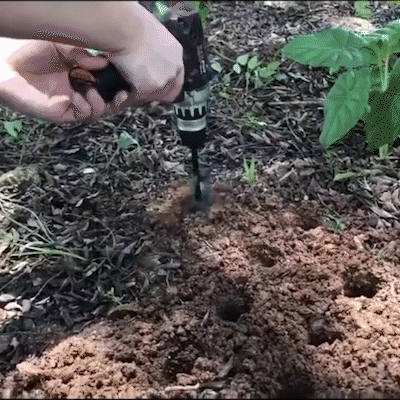 CUT YOUR GARDEN TIME IN HALF
Transplant easily and perfectly. The Garden Auger gives you the perfect shape every time and can be used to help weed, and for planting bulbs.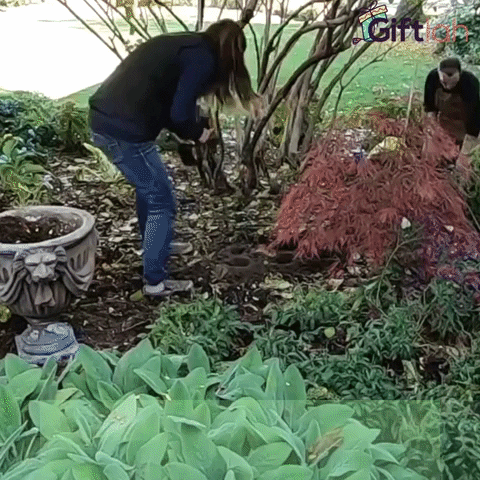 IMPROVES PLANT SUCCESS RATES
The Garden Auger helps loosen the soil as the drill pulverizes surrounding dirt. This helps the roots take to the new soil easily, increasing root-to-soil contact.
BUILT TO LAST
Built with heavy-duty steel and finished with black polish. The Garden Auger has a sharp but powerful point built for digging into hard-packed earth. The Garden Auger is also designed to help weave the blade forward so you don't have to push hard while drilling. Effortless and effective.
FEATURES: 
Perfect bulb planting auger for tulips, iris, bulbs, bedding plants, and seedlings.
It can be used for planting flowers and plants in gardens, vegetables on land, etc. It is portable and labor-saving.
SPECIFICATIONS: 
Angle Handle Size: 8-9mm.
Suitable for vegetables, intercropping and interplanting, cereals, maize, beans, fruits, wheat, walnuts, sunflower, peanuts, edible fungi, small tree species.
PACKAGE INCLUDE: 
When you do not have a PayPal account and want to pay with a credit card, you can follow this process:
Step 1. At the last step of checkout, select PayPal as the payment method for the complete order.
Step 2. On the PayPal payment page that pops up, find the Pay with Credit or Debit Card button and click to enter the next step.
Step 3. Then you will see the credit card payment page, after completing the requirements, see the bottom of the page, click Pay Now to complete the payment.