Please note that we currently only support US shipping, this is pre-order delivery time is 10-20 calendar days
If you're looking for a very safe outdoor walking tool with a good easy grip, you'll love our automatic spring-loaded self-defense hiking stick that provides you with a sense of security. You can use it on hikes or outdoor trips, or use it in your car, where its durable frame and compact design make it easy to carry and has a long life span.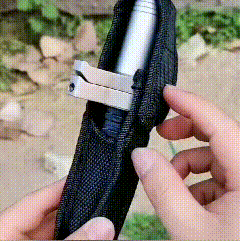 Automatic pop-up with one click
Automatic spring self-defense hiking stick press a key automatic eject function, refuse to open sluggish and laborious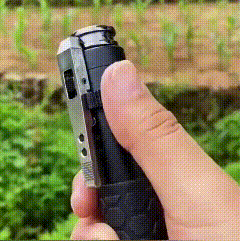 Anti-slip handle
the design of the anti-slip handle for the handheld effectively increase friction, while the design of the anti-slip handle can also play a comfortable shock-absorbing effect, not easy to take off the hand.
Feature:
When push comes to shove, you need a personal protection weapon in your hands that you can really count on if you're under attack.
Selected alloy material for strength, toughness and corrosion resistance.
Small design, can be carried around, put away can be put in the bag, car.
Three sizes to choose from.16/21/26/" trekking poles
How to use
To use, simply rotate open the safety latch, hold the handle with the stick end facing outward, and press the button.
Specifications
Product size. 16/21/26"
- Product weight: 255g/525g/650g
- Body material: alloy steel
Package Contents.
1 x Enhanced automatic retractable self-defense hiking stick
When you do not have a PayPal account and want to pay with a credit card, you can follow this process:
Step 1. At the last step of checkout, select PayPal as the payment method for the complete order.
Step 2. On the PayPal payment page that pops up, find the Pay with Credit or Debit Card button and click to enter the next step.
Step 3. Then you will see the credit card payment page, after completing the requirements, see the bottom of the page, click Pay Now to complete the payment.