👩 Feel Supported With Embraced! 🙆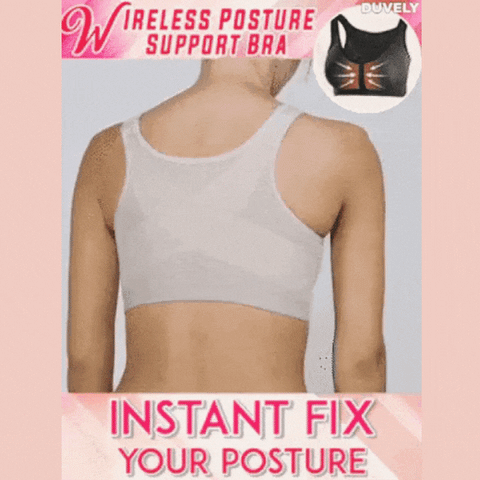 Did you know that bras without underwires are recommended by gynecologists to avoid mastodynia (breast pain related to cyclical hormonal changes)?
The most recommended are without hoops or irons and that have reinforcement at the bases and help support the weight of the chest in a uniform way.
⭐ Multifunctional Bra ⭐️
This fantastic posture corrector bra supports your back with its criss-cross double-layered design. It keeps your back straight but allows you to move freely. Its wireless, wide under-bust band provides support and comfort. Contour cups are double-layered that support your bust, providing good coverage and an excellent shape. Firmly compresses underarms and back to smooth bra bulges. This bra's wide, soft, adjustable straps reduce your bust's weight to relieve shoulder stress. Try it today!
👌 Perfect Custom Fit 👩
2-level adjustable front hook-and-eye closure for easy wear and a great fit. For each size, we have specifically included different numbers of rows to fit each body type even better!
☁️ Super-Soft Straps ☁️
The Bra straps make conventional straps a thing of the past. These are soft, wide, and 3-level adjustable.
👭 Posture Improving 🚶‍♀️
Criss-cross bands provide back support and all-day protection.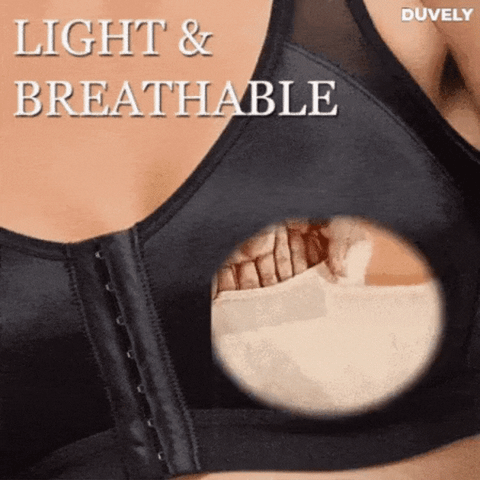 💨 Breathble Material 💨
The Bra is made with nylon fabric that allows better airflow for total comfort and freshness.
👩 Experience The Support 🚶🏻‍♀️
Double-layered cups gently compress the bust while giving it a naturally rounded shape.
💯 Amazing For Bigger Breasts 👌
Elasticated underbust band provides superior support and effectively streamlines your silhouette. Soft, supportive cups also offer a slight minimizing effect.
👌 Easy Sizzing 📏
We know bra shopping can be a little tricky since different brands have different sizing, but we've mapped our sizes to US standards, so you'll always find your perfect fit. Our size chart covers all the bases with an extensive range of plus sizes for everyone!
Specifications:
✅ Material: nylon.
✅ Color: Black, Beige, White.
✅ Size: S-5XL.
✅ Weight: 80g,85g,90g,100g,105g.
✅ Machine washable (Tip: use a laundry bag to maintain its shape & support!).
✅ Don't bleach.
✅ Lay flat to dry.