Why we have the No.1 Rated Calming Cat Blanket
94%
of customers reported that their cat experienced reduced stress & anxiety whilst
39%
followed up with an email expressing how their cat 'loves' it!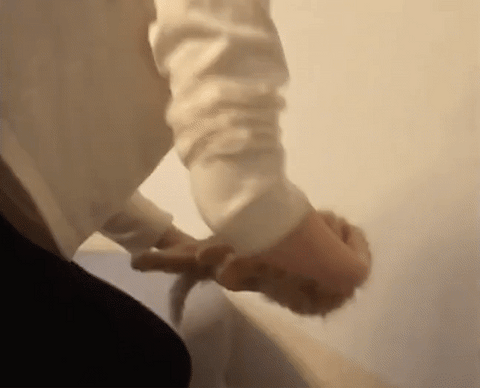 Our Cozy Cats Calming Cat Blanket is 
specially designed to reduce anxiety
 whilst ensuring your cat is 
as comfortable as possible.
 The raised rim creates a 
sense of security
 whilst the 
premium ultra-soft fur
 keeps them calm & stress-free during stressful times.
Become One of Our Satisfied Customers
"My cat and dog are very picky with where they lie down but as soon as I put this blanket down they just lay right on it and fell asleep. They are much more calm and relaxed now!"

★★★★★

Mary, Chicago

Product Benefits
🐾 Extra comfort -
 Ideal for cats that love to curl up! The raised rim provides head and neck support, while the super-soft filling offers joint and muscle pain relief. Your furry friend will be very relaxed!
🐾 Eases Anxiety -
 The raised rim creates a sense of security & coziness. The cozy faux mimics the ultra comfort of a mother's fur coat. It is proven to help ease anxiety & initiates the nervous system to calm down & relax faster.
🐾 Improved Behavior & Health -
 The reduced stress & anxiety of your cat leads to improved behavior and better health. This not only improves your cat's life but also your life as an owner.

🐾 Cleaning Cat Hair Is Easier -
 When your cat sleeps, it sheds hair. Let them sleep in an area where it is concentrated, and you will have less to clean up!
🐾 Ultra-Soft Hypoallergenic Fabric -
 Made from ultra-soft fur. The material is specially designed to not cause allergic reactions & irritation for your cat. Its long fibers are soft, durable and machine-washable.
🐾 Luxurious design -
 Multiple color designs to suit any home. The sleek design combined with the cozy appearance makes your home look extra comfy for your furry friend.
🐾 Easy to clean -
 100% safe to machine wash using the following settings: (Gentle cycle, Tumble dry, low heat).

What's Included
1 x Cozy Calming Cat Blanket



Remember to buy some for your friends. It's the unique gift idea!


HOW TO USE A WAX SEAL – A SIMPLE STEP-BY-STEP GUIDE
Want to learn how to create super fancy and old-fashioned wax seals? It's easy! Here's everything you need to learn how to use a wax seal.
You absolutely love wax seals, but you don't know how to make them, or what you need to do it. Fear not, wax seals are simple and we are going to take you through proper planning Ag, products, process, and perfecting to make sure your wax seals are absolute envelope show-stoppers.
HOW TO USE A WAX SEAL WITH WAX STICKS OR WAX BEADS AND A SPOON?
STEP 1: PREP
Once you light the wick on your wax stick, things will move quickly. So make sure you're ready! Get your envelope in front of you, attach your seal head to the handle, and grab your lighter.
STEP 2: LIGHT
Light your tea-light or candle.
STEP 3: MELT
Add three or four wax beads into your spoon and hold about an inch above the flame. Don't put the spoon directly in the flame because you will get a black sooty residue on the underside of the spoon, which might end up in the wax. Hold the spoon over the flame for a minute or two until the beads have all melted.
STEP 4: POUR
Pour the contents of your spoon over the lip of the envelope, getting as much onto the paper as possible. Set spoon aside (but mind that it's still hot).
STEP 5: STAMP
Check that your stamp is oriented correctly. Then push the stamp into the pool of wax, taking care to get wax excess all around the stamp.
STEP 6: REST AND REMOVE
Allow the wax to cool for 5~7 seconds or so, then gently pull the stamp away to reveal your wax seal.
DON'T FORGET TO CLEAN UP
If you want your materials to last, then you need to make sure to properly clean all of your tools. Cleaning a wax seal set can be a bit tricky, so make sure to check out how to clean a wax seal spoon.
WAX SEALS AIN'T SO HARD
This old-fashioned method of sealing envelopes might look extra fancy, but it's not hard at all to pick up. With only a few materials, you can begin sending special letters in no time. Wax seals are perfect for weddings, baby showers, Halloween parties, or plain ol' letters. You will delight your recipients when they pull your envelope out of their mailbox. Give this wax seal tutorial a try and see just how fun it can be!
Glue Gun Method
The glue-gun method is the staple of making wax seals. It gives you enough flexibility to get creative while not being overly time-consuming. For a project with the glue gun method you will need:


Wax Stamp
Sealing Wax Sticks (approx. 40 seals per 5 pack)
Low-Temperature Glue Gun (0.44" diameter)
Lunch Kit Ice pack (a zip-lock bag full of ice works as well)
Microfiber Cloth
Silicone Mat (typically found in baking/cooking aisles)
Process, step by step to beautiful wax seals
Now comes the fun part, actually making your wax seals. We recommend gathering all your supplies before you start, and clearing your workspace as sealing can be messy. To get started, chill your wax stamp on ice, and make sure you have a silicone mat to place your spoon or sealing wax gun down on.

Heat Up
Pour
Press
Wipe the head of your wax stamp off with a microfiber cloth or your palm, then press into sealing wax. Leave for 5 - 10 seconds then gently peel your stamp away. If it sticks, allow more time to cool. If there is a lot of sticking, try letting your sealing wax cool a bit before stamping.