You'll never have to worry about boob sweat ever again wearing this Breathy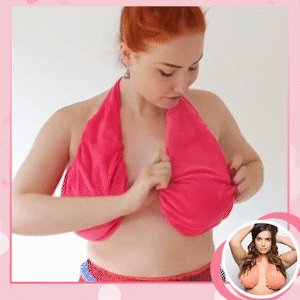 This Breathy is a terrycloth invention that prevents boob sweat, keeps your chest in place without annoying straps and wires on a bra, and looks like a ridiculously chill garment to wear around the house while watching your favorite TV show shirtless!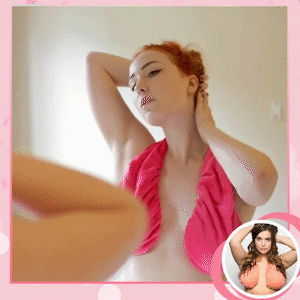 It's a towel made from 100% cotton that easily slings over your neck and holds your ladies up in any season!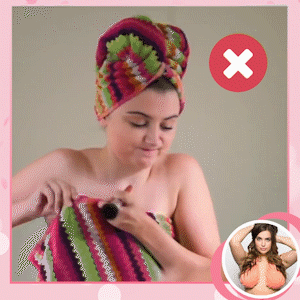 Feeling uncomfortable and irritated by breast sweat? Sometimes, you may find it embarrassing, right?
 Want to get rid of those boob-related irritants like breastfeeding spills, boob sweat, and underboob rashes?

Our Boob Sweat Towels will be your boob's new "breast friend". It superbly covers your boobs individually and helps you get rid of those uncomfortable sweat dripping sensation and underboob moisture.
Our Breathy is basically a wire-free towel for your boobs. It perfectly wraps your chest, covers, and hangs your breasts when it's hot and you're shirtless. It provides you a comfortable and safe feeling whenever you're at the gym or indoors.
EASY TO USE:

 Just sling the towel over your neck, it holds your boobs up without the fear of sweat trickling down.

MAKES YOU FEEL FREE AND COMFY:

 A basically supportive wire-free towel for your boobs, providing you with comfortable and safe protection wherever you are, whatever you're doing.

SOLVES SWEATY BOOBS AND BREASTMILK LEAKAGE:

 Comfortable and easy to put on and off, also great for everyday nursing use. It can absorb breastmilk leak outs.

WIDE USAGE:

 Whether you are in the gym or outdoors, this bra towel will provide you with comfortable and safe protection, to avoid the discomfort of chest sweating.

SEXY AND POPULAR:

 Different from the traditional bra, you can enjoy a sense of freedom without wearing underwear.
Specifications:
Crafted with Cotton Velvet fabrics for 

featherlike softness and gorgeous sheen.

Practically wire-free for absolute comfort.

A halter style bra to keep your back off of that pesky bra straps.

It comes with sizes S, M, and L.

Available in colors Black, Dark Brown, Lake Blue, Light Camel, Light Pink, Rose Red, White, and Yellow.
Size Chart:
S – Lenght: 98cm/38.6" |  Back Collar width: 4cm/1.6" | Cup: C-DD
M – Lenght: 100cm/39.4" |  Back Collar width: 4cm/1.6" | Cup:  DDD-E
L– Lenght: 102cm/40.2" |  Back Collar width: 4cm/1.6" | Cup: F-H
Package includes:
1 x Breathy
When you do not have a PayPal account and want to pay with a credit card, you can follow this process:
Step 1. At the last step of checkout, select PayPal as the payment method for the complete order.
Step 2. On the PayPal payment page that pops up, find the Pay with Credit or Debit Card button and click to enter the next step.
Step 3. Then you will see the credit card payment page, after completing the requirements, see the bottom of the page, click Pay Now to complete the payment.