Attract & Kill Pesky Bed Bugs & Mites!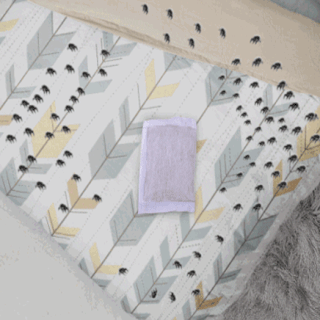 Natural Bed Bug Eliminator contains a 100% natural plant formula and kill bed bugs & mites effectively! Simply place these packs on your bed & furniture, and every corner of your house will be free from bed bugs & mites overnight!



Made From All Natural Ingredients:
Wormwood : This herb has a calming scent that is known to give us better sleep.
Stemona : This herb is nature's insecticide. It is harmless to humans but very effective in killing small insects.
Chinese pepper :  Chinese pepper speeds up the destruction of fungal cells which makes it a great complement to the other herbs.
Features
100% Effective Against Pests: Anti-bed bug & mite repellant made to kill & get rid of bugs in the whole area of the house. No more infestations & diseases caused by bed bugs.
Free From Chemicals: Made with 100% natural plant formula, odourless & harmless. Keeps your whole family safe & healthy, free from harmful pesticides.
Remedy for Bed Bug Bites: Mix the pack with warm water for at least 10 minutes and use a cloth to wipe the affected areas to heal bites from bed bugs.
When you do not have a PayPal account and want to pay with a credit card, you can follow this process:
Step 1. At the last step of checkout, select PayPal as the payment method for the complete order.
Step 2. On the PayPal payment page that pops up, find the Pay with Credit or Debit Card button and click to enter the next step.
Step 3. Then you will see the credit card payment page, after completing the requirements, see the bottom of the page, click Pay Now to complete the payment.