Maintaining Your Dog's Fitness Has Never Been More Fun!
An excellent way to exercise energetic puppies and train older dogs is with the  Automatic Ball Thrower. Three durable mini tennis balls come with this ball-launching toy for endless hours of fun. 
With the simple push of a button, the  dog ball launcher can hurl the ball 10, 20, or 30 feet! It offers your dog entertainment as well as practical training aids. This is the premium choice of automatic fetch games for both indoor and outdoor use.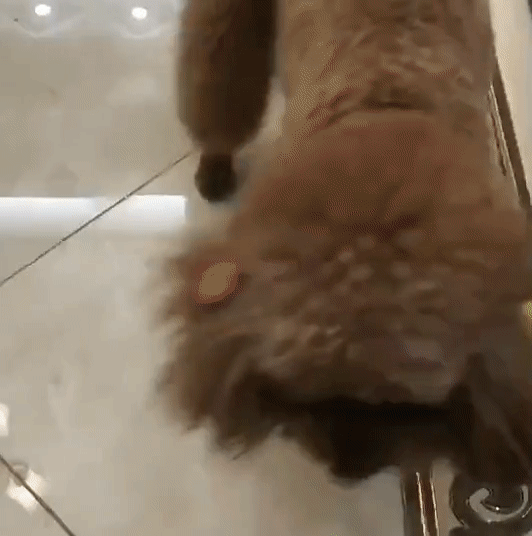 Allows your dog(s) to play fetch to their hearts' content anywhere they go.
The Automatic Ball Launcher is a reliable, secure, and interactive device.

Three-stagedistance launch control provides 3 possible throw distances.

Seamlessly adapts to different environments, whether it be small indoor spaces or an outdoor open field.

Compact body does not take up much space. Easy to place, space-saving, and simple to put in position.

Fun & suitable for dogs of all ages. Most ideal for small and medium dogs.

How to Use
1. Press the power button and once the machine has started up
2. Select a throw distance of 10, 20, or 30 feet (3m, 6m, or 9m).
3. Insert a tennis ball from above and watch as it's magically launched. Each launch will be followed by a 10-second pause.

You could even teach your dog to fetch on their own!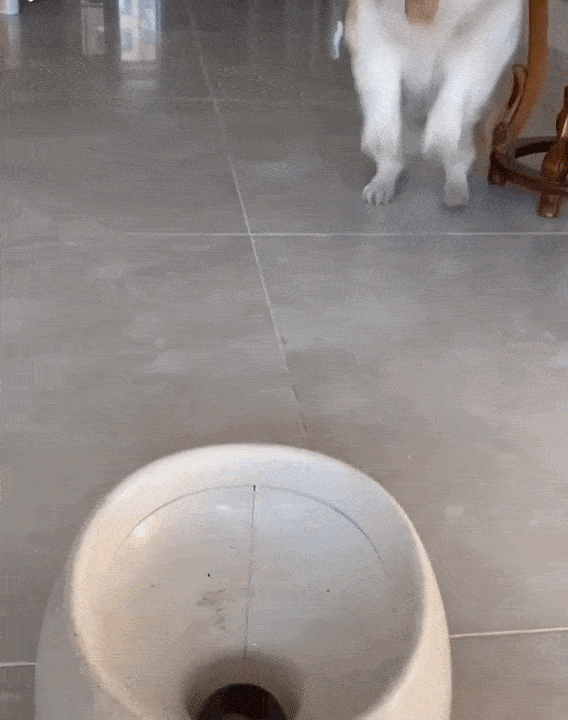 Two Power Supply Modes: The tennis ball launcher is powered by either 6 C Batteries or the included Power Adapter.
Measurements
When you do not have a PayPal account and want to pay with a credit card, you can follow this process:
Step 1. At the last step of checkout, select PayPal as the payment method for the complete order.
Step 2. On the PayPal payment page that pops up, find the Pay with Credit or Debit Card button and click to enter the next step.
Step 3. Then you will see the credit card payment page, after completing the requirements, see the bottom of the page, click Pay Now to complete the payment.