Do you like ringtone tossing games? Add this double tabletop folding ring to your home.
HOOKS! and Shot Ladder Game?C Includes HOOKS! Ring Toss with the Shot Ladder game board and handmade wooden shot glass.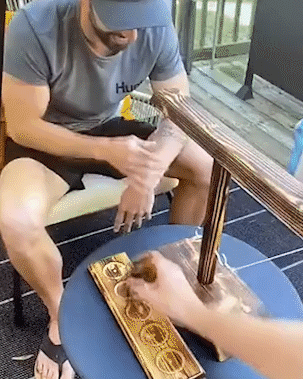 We want our games to bring friends and families together for good fun and to make new memories. Drop the phones, light a fire, and crack a beer (or whatever you are into), and enjoy the moment. With you to your tailgates, the beach, family vacations, camping, or even the neighbors' garage party!
You can enjoy this wonderful game time with your family, friends, grandparents, and children, and develop your hands-on skills and brainpower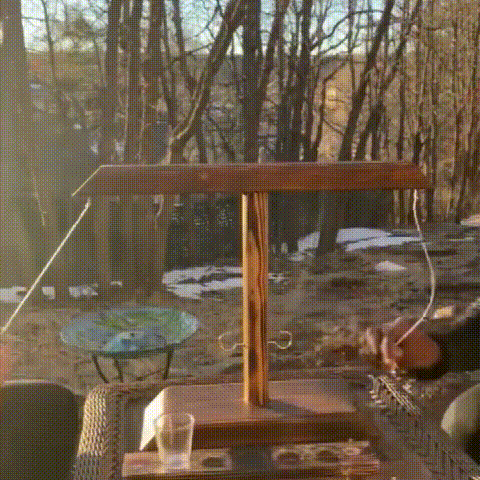 Liven up tailgate parties, pack it for camping trips, or bring it to the beach for fun in the sun. Breaks down quickly and easily for your next adventure!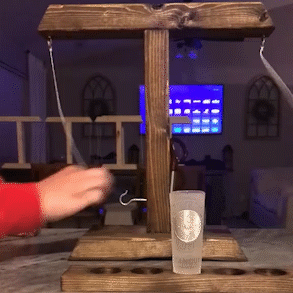 HOW TO PLAY:
Place wooden shot glass in the center circle, touch rings and go! Each time you land the hook, move the shot glass 1 space towards your opponent. Player wins when the shot glass moves off the end of the ladder.
?
Modern and Simple Design C?Freshly sanded to display the natural design of the wood. Looks great in bars, breweries, backyards or your home
Handcrafted C?Every wood piece is carefully crafted and completely unique. The knots, grooves and indents of the wood are what gives our product the?craggy?look
Addicting Fun C??Fast-paced interactive game that takes the traditional ring toss and puts you toe-to-toe with another player to be the first to land the ring
Bring the Party C?Take HOOKS! with you to your tailgates, the beach, family vacations, camping, or even the neighbors garage party!
Easy Assembly C?Ships with strings, rings and hooks pre-assembled.? Simply insert dowel in base and top bar.? No screws needed.? Can be broken down for simple travel or storage
Raise the Stakes C?Play every game Craggy Style by agreeing on a wager with your competitor before the game!
Package includes:
1 Set Ring Toss with Shot Ladder Bundle
Alt
When you do not have a PayPal account and want to pay with a credit card, you can follow this process:
Step 1. At the last step of checkout, select PayPal as the payment method for the complete order.
Step 2. On the PayPal payment page that pops up, find the Pay with Credit or Debit Card button and click to enter the next step.
Step 3. Then you will see the credit card payment page, after completing the requirements, see the bottom of the page, click Pay Now to complete the payment.